The Dance Awards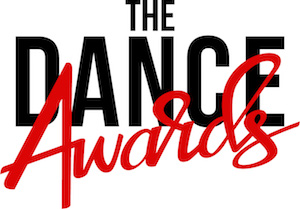 Directors
Gil Stroming, Ray Leeper, Mike Minery & Danny Lawn
The Annual Celebration of the Year in Dance! After years of traveling for conventions and competitions, we saw a need to create one prestigious awards ceremony that recognized excellence in the past year of dance. Our vision would gather the most talented young dancers, dance teachers, choreographers and artists in two entertainment capitals—Las Vegas and Orlando!
The closing show is like no other. Awards are presented for outstanding individual or collective efforts in up to 30 categories. To uphold the highest standards of ethics and transparency, the scores for The Dance Awards are tabulated by an international auditing firm.
In the years to come, we will continue our organization's mission—to promote creativity, diversity, innovation, and excellence through recognition, education, and leadership in the dance community. We look forward to growing The Dance Awards into the premier dance event of our time.
Main Faculty/Judges
Mandy Moore, Teddy Forance, Misha Gabriel, Katy Spreadbury, Nick Lazzarini, Al Blackstone, Mike Minery, Ray Leeper, Travis Wall, Stacey Tookey, Jason Parsons, Mark Meismer, Denise Wall, Kenny Wormald, Dana Foglia, Anthony Morigerato, tWitch, Danny Lawn, Brooke Pierotti, Jess Hendricks, Lauren Adams, Francisco Gella, Randi Kemper, Hefa Tuita, Ivan Koumaev, Will Loftis, Kirsten Russell, and Jaci Royal.
Dates and Locations
June 27-July 4, 2020 – Las Vegas, NV
July 4-11, 2020 – Orlando, FL
Contact
The Dance Awards
5446 Satsuma Ave.
North Hollywood, CA 91601
Phone 818.432.1234 x 116