The Devil Wears Prada musical in Chicago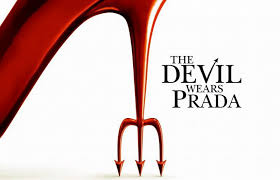 The new Broadway musical based on the movie "The Devil Wears Prada" will premiere in 2020 at James M. Nederlander Theatre in Chicago. The musical is set to play in Chicago from July 14 through at least Aug. 16, 2020.
The Devil wears Prada movie, which starred Meryl Streep and Anne Hathaway in the roles of Miranda Priestley and Andy Sachs, was based on Lauren Weisberger's bestselling novel.
Single tickets are not yet on sale; group purchases can be made through Broadway in Chicago at 312-977-1710 or www.broadwayinchicago.com.
The musical's official website is devilwearspradamusical.com.
Image courtesy of The Devil Wears Prada film