The Exponential Festival presents Anabella Lenzu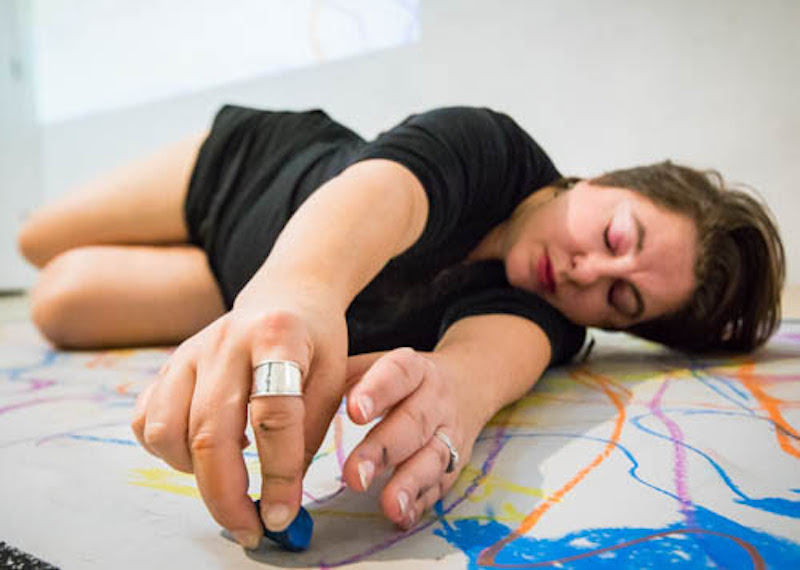 The Exponential Festival presents the unique artist Anabella Lenzu as she declares "No More Beautiful Dances," a dance/theater solo in which the spoken word, drawings, and video projections merge to offer a very personal view of femininity and what it means to be a woman today. Anabella Lenzu's 'No more Beautiful Dances' January 21-23, 2020 at The Brick, Brooklyn NY.
In this interdisciplinary solo, Anabella's wrestles with issues of identity as experienced by a contemporary artist who is also a woman, mother, and immigrant. "I had arrived at a moment where I am 44 years old," she states, "have two kids, notice my body aging, and reflecting on other changes psychologically and emotionally. The work keeps me humble and honest about who I am and what I look like. I show the things most people want to hide as dancers. I show the body of a 44-year old woman. For me it's about embracing who I am at the moment." On another level, the artist feels that through dialogue with collaborators and mentors, her work starts out specific, but arrives at a universal message.
For further information visit: https://www.theexponentialfestival.org/no-more-beautiful-dances
Image courtesy of Anabella Lenzu