The First Taglioni European Ballet Awards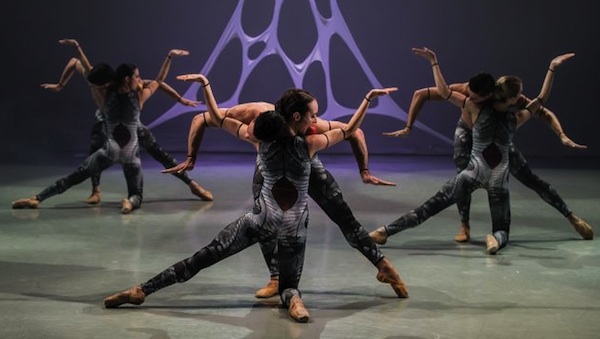 Ukrainian ballet star Vladimir Malakhov established the Malakhov Foundation in January 2014 to "provide a stronger, more effective base for his work" and to support ballet dancers in several areas of need. The former director of the Berlin State Ballet in Germany and the new artistic adviser of The Tokyo Ballet, Malakhov's new nonprofit has announced that it will present the Inaugural Taglioni European Ballet Awards on September 27 in Berlin.
The Taglioni European Ballet Awards will recognize and honor the work of the top ballet companies, choreographers, dancers, designers and conductors from across Europe every two years. An expert jury of specialist journalists will choose nominees and awardees for 13 categories.
Named after Italian ballet dancer Marie Taglioni, who was one of the most renowned dancers of the Romantic Period, the awards will be announced at this year's gala, being held at the Maritim Hotel in Berlin.
Königliche Porzellan Manufaktur has been identified as the manufacturer who will create porcelain trophies for all 13 award winners.
Tickets are exclusively available on www.malakhov-foundation.com. See the full list of nominees below. Amongst the awards, perhaps one of the most coveted is the Best Company nomination. The Northern Ballet, Paris Opera Ballet and Hamburg Ballett have been nominated this year.
2014 Nominees:
Best Production
Classical Miniatures (Leonid Jacobson Company)
Julia and Romeo (Mats Ek, Royal Swedish Ballet)
Raven Girl (Wayne McGregor, The Royal Ballet)
Best Choreographer
Thierry Malandain (Cinderella, Ballet Biarritz)
Marco Goecke (On Velvet, Stuttgarter Ballett)
Ina Christel Johannessen (Shéhérazade, Norwegian National Ballet)
Best Company
Northern Ballet
Ballet de l'Opera national de Paris
Hamburg Ballett
Best Director
Martin Schläpfer (Ballett am Rhein)
Thomas Edur (Estonian National Ballet)
Gil Roman (Ballet Béjart Lausanne)
Best Male Dancer
Alban Lendorf (Royal Danish Ballet)
Roberto Bolle (Balletto del Teatro alla Scala)
Nicolas Le Riche (Ballet de l'Opéra Paris)
Best Female Dancer
Alina Cojocaru (English National Ballet)
Olga Esina (Wiener Staatsballett)
Bernice Coppieters (Les Ballets de Monte Carlo)
Best Male Young Dancer
Xander Parish (Mariinsky Theatre)
François Alu (Ballet de l'Opéra de Paris)
Davide Dato (Wiener Staatsballett)
Best Female Young Dancer
Emma Barrowman (Bayerisches Staatsballett)
Yulia Stepanova (Mariinsky Theatre)
Ida Praetorius (Royal Danish Ballet)
Best Young Choreographer
Kenneth Tindall
Jean Philippe Dury
Natalia Horecna
Best Designer
Bob Ringwood (Le Corsaire, English National Ballet)
Keso Dekker (Choreartium, Bayerisches Staatsballett)
Marina Abramovic (Bolero, Ballet de l'Opéra de Paris)
Best Conductor
Myron Romanul (Bayerisches Staatsballett)
Pavel Bubelnikov (Mariinsky Ballet, Mikhailovsky Ballet)
Philip Ellis (Birmingham Royal Ballet)
Best Ballet DVD
La Fille mal gardée (Frederick Ashton, Royal Ballet, ICA Classics)
Ashton Celebration (Frederick Ashton, Royal Ballet, Opus Arte)
Dance & Quartet (Heinz Spoerli, Hagen Quartett, Zürcher Ballett, Arthaus Musik)
Winner of Lifetime Award
Royal Danish Ballet
Photo: The Northern Ballet performing The Architect by Best Young Choreographer nominee Kenneth Tindall. Photo by Emma Kauldhar.