The Fourth Annual Jersey Tap Fest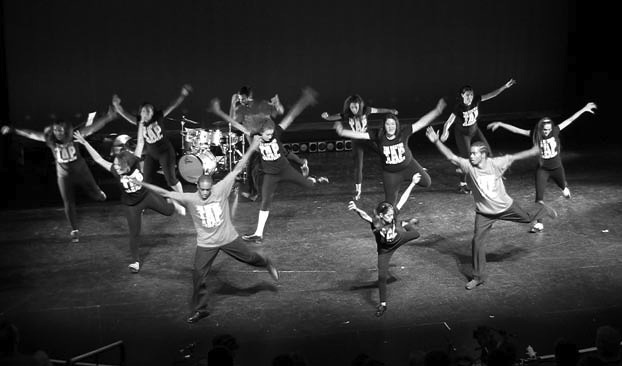 Jersey Tap Fest, New Jersey's sole dance festival featuring world-class tap faculty and classes, celebrates four years on August 22-25 in Bloomfield, NJ. The four-day festival that sold out last year will offer more than 30 tap dance classes and a main stage celebration event entitled TAP 'N TIME. The Garden State tap dance festival also provides the public various opportunities to participate and interact with tap dancing through a jam session, student showcase and faculty meet and greet.
TAP 'N TIME, scheduled for August 24 at 7:30 p.m. at Bloomfield College's Westminster Arts Center, will showcase dazzling ensembles and young emerging tap dance artists. Directed by performer and producer Hillary-Marie Michael, the TAP 'N TIME program will feature a live band under the direction of Andrew Atkinson with 17 pieces by top tap dance performers, including Dormeshia Sumbry-Edwards (2012 Bessie Award and The Hoofer Award from The American Tap Dance Foundation), Karen Callaway Williams (NJTAP and Riverdance), Jason Janas ("Tap Stars by Bad Boys of Dance"), Evan Ruggiero (Peg-Leg Bates), the Boston Tap Company and more.
"TAP 'N TIME is guaranteed to be the best tap dance show that New Jersey will see this summer," says founder and director, Hillary-Marie Michael. "Jersey Tap Fest is the family dance festival. We celebrate local master tap dance artists and offer an unprecedented opportunity for tap enthusiasts to come and learn – not only technique but also history. We offer an opportunity to find a home for exploration and to leave with a renewed relationship to the tap community."
The festival has selected the top local talent to lead and teach the vast offering of classes. The stimulating, demanding and rigorous program serves diverse students with great passion for tap dance in the tri-state area, and provides participants with opportunities to perform.
For more information on the festival, visit www.jerseytapfest.com. TAP 'N TIME tickets are now on sale. The festival kicks off Thursday, August 22 with a Jam Session at 7:30 p.m.
Photo: The Boston Tap Company in performance. The ensemble will perform at TAP 'N TIME at the Jersey Tap Festival. Photo courtesy of thebostontapcompany.com.