The Georgia Ballet welcomes Sarah Lane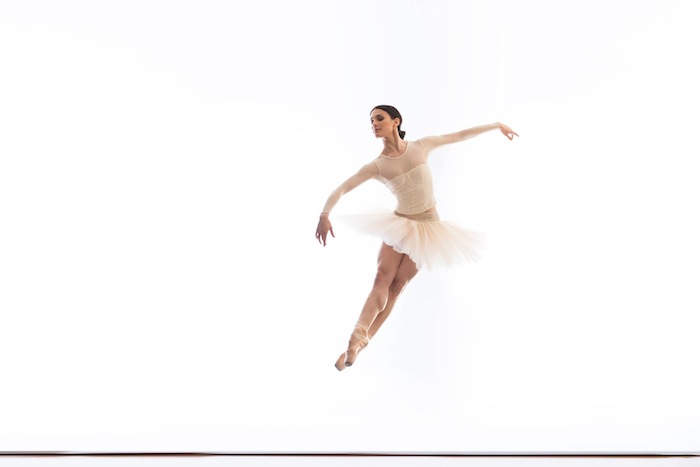 The Georgia Ballet has announced that American Ballet Theatre Soloist Sarah Lane will be performing the iconic role of the Sugar Plum Fairy in the company's upcoming production of The Nutcracker. Lane will be dancing with her husband and fellow ABT company member Luis Ribagorda, set to perform the role as Cavalier, during the Friday and Saturday evening performances on December 5 and 6.
Lane is widely recognized for being Natalie Portman's dance double in the film Black Swan, for which Portman won an Academy Award. Lane made international headlines and appeared on several TV shows when she made it public that she was dancing in the film and not Portman during the Oscars race.
As an emerging dancer, Lane once studied and trained under Fiona Fairrie, the current school director at The Georgia Ballet. Fairrie helped her win several major national ballet awards and competitions.
"I am very excited to be a part of The Georgia Ballet's production of The Nutcracker," Lane said. "Working again with my longtime teacher and friend Fiona Fairrie will be a special experience for me. I am partnering with my husband, ABT dancer Luis Ribagorda, who is an excellent partner, technician and artist. It's not every day that I get to work so closely with organizations and people such as this. These are the performances that become unforgettable for me."
Lane and Ribagorda, who originally hails from Spain and formerly danced with Boston Ballet, have performed all over the world. Yet, neither has ever performed professionally in Georgia, so this will mark their first live performance in the Peach State.
"It is rare that a friend and former student, now a soloist ballerina with ABT, can make time to share her art outside of New York," Fairrie said. "Sarah is an exceptional talent and together with her elegant and refined partner Luis, this is a rare opportunity for the GAB Company, students and the Atlanta community to experience the true beauty of The Nutcracker."
In addition to Lane and Ribagorda performing on Friday, December 5 at 7:30 p.m. and Saturday, December 6 at 7:30 p.m., Lane will also lead two exclusive master classes for Georgia dancers on Thursday, December 4. From 5 to 6:30 p.m., she will offer a class for intermediate dancers aged 10 and above for $30. Then from 7 to 8:30 p.m., she will lead a class for advanced and professional dancers for $50.
For more information on Nutcracker performances by The Georgia Ballet or master classes with Sarah Lane, visit www.georgiaballet.org. Performances will take place at Jennie T. Anderson Theatre at the Cobb Civic Center, located at 548 South Marietta Parkway in Marietta, Georgia.
Photo: American Ballet Theatre Soloist Sarah Lane. Photo by Jade Young.