The life of dance online, check out our ideas!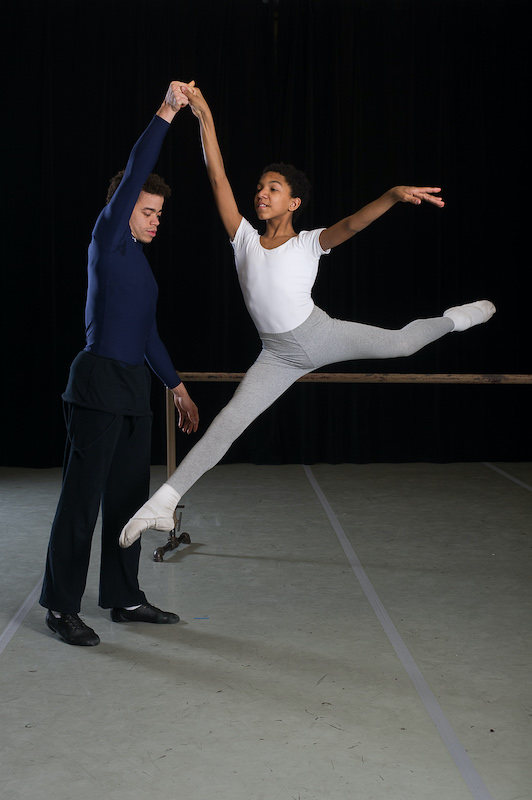 Online dance performances & classes!
We are all finding more and more online dance classes and shows to experience and it's fast becomming our new normal. There is however, anticipation in the air as we look forward to life returning to normal, coffee seated in cafes and dance on the live stage. Until then, enjoy our ideas.
Ballet Hispánico B Unidos Instagram Video Series
Ballet Hispánico continues B Unidos, its video series, with Watch Parties in August 2020. Enjoy a Company performance from the comfort of your own home, followed by live Q&A sessions with Artistic Director and CEO of Ballet Hispánico Eduardo Vilaro, choreographers and Company dancers: Wed August 5 at 7pm: Cada Noche…Tango and Wed August 19 at 7pm: Danzón. Check this out; at www.facebook.com/ballethispanico as well as www.ballethispanico.org/bunidos/watch-party
New York Theatre Ballet School Offered Hybrid Online and In-Person Dance Classes Summer 2020
New York Theatre Ballet School continued instruction this summer with hybrid online and in-person dance classes for children and adult dancers. Through the program, students receive world-class Cecchetti training from top industry instructors.The Summer Intensive for the Young Dancer – led by Artistic Director Diana Byer, NYTB Principal Dancer Amanda Treiber, and guest artists – is currently underway in its three-week session. NYTB is also offering donation-based open classes for adult beginners every Tuesday and Thursday from 7pm-8:15pm on Zoom. Following a Cecchetti syllabus, all classes are taught by a faculty of top professionals. Zoom Information for New York Theatre Ballet – Open Classes for Adults Tuesdays & Thursdays at 7:00pm https://us02web.zoom.us/j/84062005940 Meeting ID: 840 6200 5940
ArtLab J II A Virtual Season Finale
Join ArtLab to celebrate the achievements of their ArtLab J II dancers, Yuzuha Iwata, Tylette Goree, Sydney Gringorten, Sam Fisher, Luca Nixon, and Corri Werning. This season has been unlike any other, in many ways. To celebrate the hard work and growth, they will be gathering via YouTube LIVE Sunday August 2nd at 5pm to share each others' joy, together, but alone. During this free event, you will get the chance to meet the dancers before and after the viewing of ArtLab J's Winter Gala performances and the recently premiered #BLM performance.To watch visit: https://www.youtube.com/watch?v=LInMF-nCCXU&feature=youtu.be
Watch Tap on Film
You can watch Tap on Film Monday, August 2, 2020 (4-6pm) with I Remember Mable. A celebration of a legend on her birthday! A compilation of classic appearances by the late great Mable Lee over the years at Tap City, the New York City Tap Festival. Free and Open to the Public! Or pay what you want and we will consider it a donation! Visit: atdf.org/donate. To Register (and receive official invitation) click here https://www.atdf.org/events
Watch Pre-Professional Examination with BAYER BALLET
This year, Bayer Ballet Academy students worked at home preparing for their annual exams through virtual classes. Some in small spaces between their bed and the wall. The preparation took about a month, and the Pre-Professional class moved to the studios just in time for the final exam at the beginning of June. They adapted quickly to the new and more spacious environment, while still having to deal with the challenges associated with internet connectivity and bandwidth. Conducted by their teacher, Inna Bayer, the examination includes traditional Vaganova final exam material from Vaganova Ballet Academy St. Petersburg, inspired by the work of Professor Ludmila Kovaleva. Vaganova Center of Excellence Teacher, Inna Bayer. Watch on Sunday August 2 (12pm PST) you can WATCH on Facebook or WATCH on YouTube.
Dance as Dignified Labor for ArtistsAreNecessaryWorkers Conversation Series
Join Dance/NYC August 4, 2020, 5:30pm-7:00pm, as they round out the #ArtistsAreNecessaryWorkers series and circle back to their initial prompt – that dance work is labor that should be valued. Since their campaign launched on May 14th the world has shaken and in that upheaval even more emphasis has been placed on arts workers across disciplines to lead change. For this final conversation, you will hear from speakers across this ecology about the shifts that they have witnessed or instigated and how we can continue to advocate for #danceasdignifiedlabor as a field. Visit https://www.dance.nyc/ArtistsAreNecessaryWorkers/Tune-In to join in.
Watch Sokolow Theatre/Dance Ensemble
Sokolow Theatre/Dance Ensemble announces two-week extension of Rooms2020, A virtual performance video of Anna Sokolow's Rooms, through August 8, 2020. Talkback following the screening is introduced by Neil Baldwin, author of the forthcoming Martha Graham: When Dance Became Modern. Rooms2020 is available to view at sokolowtheatredance.org.
Image courtesy of NYTB