The Music Centre marked the Plaza for all, opens in LA!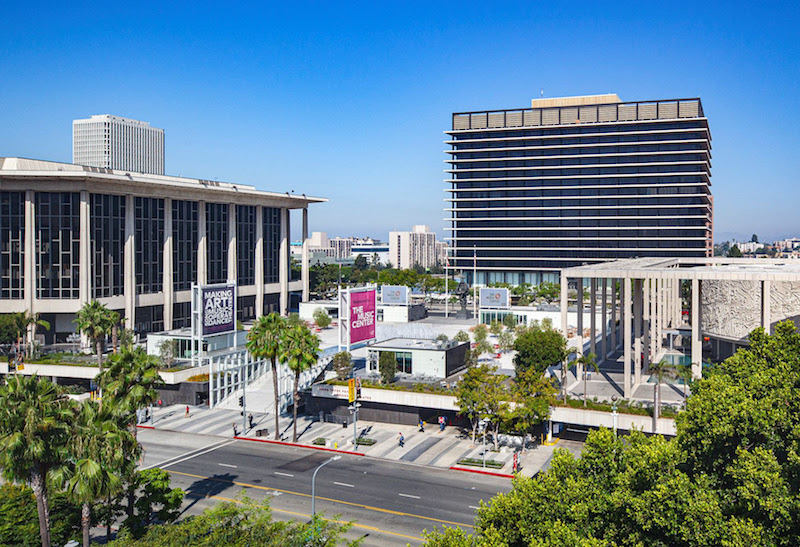 The Music Center recently joined with civic and community leaders to dedicate The Music Center Plaza, opening the newly renovated, accessible outdoor urban space and recognizing it as "The Plaza for All." The event culminated a 20-month, $41 million renovation. A roster of distinguished speakers, marked the occasion with a land acknowledgement and special ceremony. The event unveiled the Plaza as a principal public square for Los Angeles County, which provides a place where people can not only dine and gather, but also connect with friends and colleagues.
"After nearly 20 years of imagining what The Music Center Plaza could be, our dream has finally become a reality," said Lisa Specht, chair, The Music Center Board of Directors. "We are so grateful and appreciative of the steadfast support and critical funding from our partners, the Los Angeles County Board of Supervisors, and for the incredible generosity of our Plaza donors. The Plaza's success speaks to the power of strong public-private partnership, which saw the creation of The Music Center in the mid-1960s and has now spearheaded the creation of a space—'the plaza for all'—to be a gathering place of pride for all Angelenos."
"The Music Center Plaza is a key component of the renovation plan for Downtown Los Angeles, securing Grand Avenue as a multicultural corridor and destination where L.A. County residents and visitors are welcome," said Los Angeles County Supervisor Hilda L. Solis, who represents the First District, which includes the Music Center. "The renovation of The Music Center Plaza encourages greater access and enables everyone to more fully experience the wide breadth and diversity of the arts, culture and music of L.A. County and the First District."


Major funding for the $41 million Plaza capital project came from the County of Los Angeles, which provided $30 million. The Music Center has exceeded its $11 million capital campaign goal. Lead gifts were received from Lisa Specht, current chair of The Music Center, and vice chairs Robert J. Abernethy and Cindy Miscikowski and the Ring-Miscikowski Foundation/The Ring Foundation. Significant support was also received from The Blue Ribbon, Terri and Jerry Kohl, Marla and Cary Lefton, Merle and Peter Mullin, Mimi Song, Marie Song, Fredric Roberts and Eva and Marc Stern. Major grants were awarded by The Ahmanson Foundation, The Ralph M. Parsons Foundation and The Rose Hills Foundation.
For more information, visit musiccenter.org
Image courtesy of Music Center