"The Nun Dash" world record attempt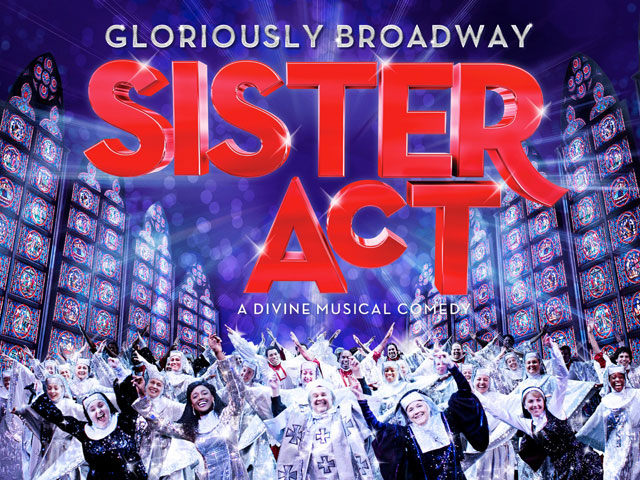 In celebration of the upcoming Atlanta engagement of SISTER ACT THE MUSICAL at the Fox Theatre, Fifth Third Bank, Broadway in Atlanta and The Festival on Ponce have teamed up to present "The Nun Dash."
The run will benefit the nonprofit organization CURE Childhood Cancer in an attempt to break the Guinness World Record for most people dressed as nuns. The Nun Dash will take place at the Spring Festival on Ponce on Saturday, April 13, beginning at 12 p.m.
The Nun Dash will consist of a quarter-mile run in full nun attire, which includes the holy habit, white coif and black veil along with suitable black shoes. Cost to participate will be $10 for children 12 and under and $20 for adults (or $35 for adult with costume purchase.)
Participants of all ages are encouraged to join this special event. Attendees can either purchase a costume during pre-registration online or they can register online or the day of event and provide their own costume. All registrants will receive a code to save $20 on select performances of SISTER ACT THE MUSICAL. For registration or more information, visit www.11Alive.com/SisterAct.
The Nun Dash is presented by Fifth Third Bank, Spring Festival on Ponce, Broadway in Atlanta and WXIA benefitting CURE Childhood Cancer. The Spring Festival on Ponce is located at 1451 Ponce de Leon Avenue, N.E., Atlanta, GA 30307.
SISTER ACT, a sparkling musical which tells the story of a wannabe diva whose life takes a surprising turn when she winds up in a convent, will play April 23-28 at the Fox Theatre to close the Fifth Third Bank Broadway in Atlanta 2012-2013 season. Performances are Tuesday through Saturday at 8 p.m. and Sunday at 6:30 p.m. with matinees Saturday at 2 p.m. and Sunday at 1 p.m. Tickets are on sale now and start at $33. To order, visit www.FoxAtlTix.com/sisteract or call 1-855-ATL-TIXX.