The NY Dance and Performance Awards, The Bessies  2019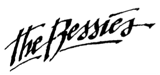 The NY Dance and Performance Awards, The Bessies, New York City's premier dance awards honoring outstanding creative work in the field, celebrates a landmark 35th anniversary this year. The nominees for the 2019 Bessie Awards, along with the recipients of the 2019 Juried Bessie Award and 2019 Outstanding Breakout Choreographer Award, are announced and have been celebrated at the Bessies press conference.
Established in 1984, the NY Dance and Performance Awards, named The Bessies for revered dance teacher Bessie Schönberg, are considered the field's highest honors. Nominees are selected by the Bessie Awards Selection Committee, an independent committee of 34 dance industry professionals. Award categories include Outstanding Production, Outstanding Revival, Outstanding Performer, Outstanding Music Composition or Sound Design, and Outstanding Visual Design.
Two awards were presented at the press event. The 2019 Outstanding Breakout Choreographer Award, which recognizes an artist who has made an exceptional leap in visibility and impact in their career this past season, was presented to Daina Ashbee. Her citation reads: "For using the elemental female body itself as a means to excavate and expose layered histories of violence against women. Using repetition, painful ritual, and raw and resilient bodies, her work draws the viewer into a journey of insistence and transformation."
Alice Sheppard was honored with the 2019 Juried Bessie Award "for boldly and authentically inventing new movement vocabularies full of supercharged physicality and nuanced detail. Working with gravity, mechanics, human connection, and momentum, she creates work of power and empowerment."
The Juried Bessie Award is bestowed by a group of three acclaimed choreographers, which changes each year. The 2019 Bessies Jury includes Carlota Santana, Pam Tanowitz, and Abby Zbikowski. The Bessies Jury is responsible for selecting a choreographer who exhibits some of the most interesting and exciting ideas in dance in New York City today, and who deserves to be seen more widely outside the city. The honored dance maker works with longtime dance manager Ivan Sygoda to secure touring and residency opportunities outside the city through a partnership with the New York State DanceForce, a statewide network of arts organizers and presenters. Starting this year, the recipient will also be invited to share work in the form of a studio presentation with the American Dance Festival community during the renowned festival's 2020 season.
This year's awards will also inaugurate a groundbreaking partnership between the Bessies and WNET's ALL ARTS, the new broadcast channel, streaming platform, and website dedicated to arts and culture. This partnership with ALL ARTS will increase the reach of the Bessies and cultivate new generations of dance audiences across the country. Details to be announced at a later date.
The 35th Annual Bessie Awards will be held on Monday, October 14, 2019, at NYU's Skirball Center for the Performing Arts.
For a full list of the 2019 award nominations go to The Bessies, visit www.bessies.org.
Image courtesy of The Bessies