The PULSE crafts new brand, begins new legacy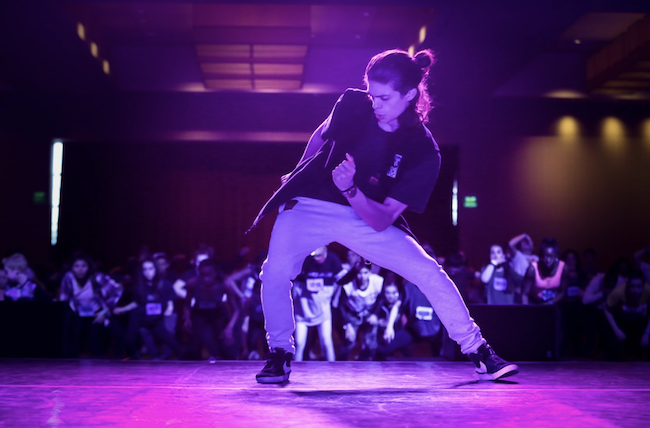 After 13 years of touring its dance convention around the country, The PULSE has crafted a new brand and is starting afresh. Introducing NEX•US | A Dance Experience! This new noncompetitive educational training program will still have live performance elements but it will focus on specialized workshops, classes and seminars.
The inaugural NEX•US Tour will bring its fully immersive dance training and education weekend to cities across the U.S. beginning October 19-21 with Miami, FL!
Teachers, want to provide your dancers with dedicated personal training hours unique from any other weekend dance event? The NEX•US Faculty has some of the top industry artists with a dedication to connecting with every dancer for personal growth and development. Core Faculty includes Gil Duldulao, Ian Eastwood, Matt Steffanina, Katy Tate, Lane Napper, Nancy O'Meara, Kevin Frey, Cris Judd, Dean Lee, Dave Scott and Lacey Schwimmer. Plus, there will be special guests announced in every city!
NEX•US has also partnered with motivational speaker Rhee Gold to bring studio owners, teachers and group leaders the Project Motivate Business Seminar. This provides a more intimate setting to develop business and personal growth. Teachers bringing 10 dancers or more to NEX•US can enjoy free registered entrance to Project Motivate for the weekend - plus complete access to observe NEX•US.
In each city that NEX•US tours to, attendees will have the opportunity to win over $30,000 in scholarships through the nonprofit Choreographing Lives. That's close to $1 million in scholarships annually!
Plus, the Elite Protégé and Lead Counselor Programs give dancers an opportunity to assist faculty and train side-by-side with them.
Soon NEX•US will tour to Las Vegas (November 2-4), Dallas (November 16-18), Atlantic City (January 4-6), Boston (February 8-10), Chicago ( February 22-24), Baton Rouge (March 1-3), Toronto, ON (March 8-10), Seattle (April 5-7), San Diego (April 26-28) and San Francisco (May 10-12). Then the Summer Workshop Intensive and Finale will return to Atlantic City on July 16-21.
Of special note, the following cities will also be enjoying the Mia Michaels Live Tour in connection with NEX•US: Las Vegas on November 2, Atlantic City on January 4, Boston on February 8, Baton Rouge on March 1, Toronto on March 8, Seattle on April 5 and San Diego on April 26.
For more information, visit www.nexusontour.com. Email Registrations@nexusontour.com or call 1-800-526-0722 for help registering.
---