The Suzanne Farrell Ballet to wave farewell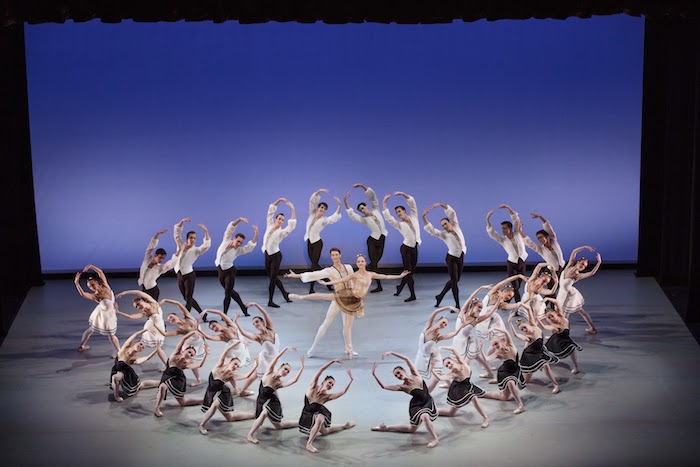 The Kennedy Center's own Suzanne Farrell Ballet will celebrate its 16th and final season with a farewell program of George Balanchine favorites this December.
Three works on the program were created for Farrell herself: the rarely performed pas de deux Meditation, the first ballet Balanchine made on her, and the gypsy fantasy Tzigane, which begins with a mesmerizing five-minute solo, as well as the 27-dancer Chaconne.
Last season's triumphant revival of Gounod Symphony, a celebration of the corps de ballet, will also be included. One of two large-scale works, Serenade, the first ballet Balanchine made in America, and Chaconne will alternate each evening.
Performances will be December 7–9 in the Opera House at The Kennedy Center in Washington D.C. Music will be performed live by the Kennedy Center Opera House Orchestra. For further details, visit www.kennedy-center.org.
Photo: The Suzanne Farrell Ballet in Gounod Symphony last season. Dancer Allynne Noelle and Thomas Garrett are featured center stage. Photo by Paul Kolnik.
---