The Washington Ballet to present 'Giselle'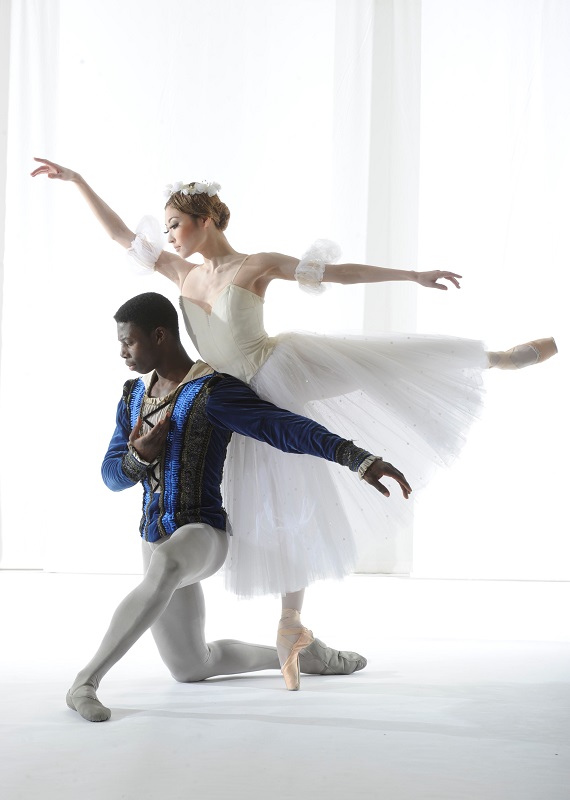 This October, The Washington Ballet will open its 2013-14 Season with Giselle, one of the world's most famous 19th-century romantic ballets.
Created at the very height of the romantic era, Giselle is an extraordinary story of absolute love, unconditional devotion and the power of redemption set to Adolphe Adam's poignant score. In this staging, Artistic Director Septime Webre and South African ballet artist Charla Genn have used "profoundly lyrical, time-tested choreography" to produce an "earnest, traditional Giselle," wrote The Washington Post in 2004.
From the time of its 1841 premiere in Paris, this dramatic and gorgeous ballet has inspired generations of dancers with its tale of a young peasant girl who has a passion for dancing and dies of a broken heart. As one of Webre's all-time favorite classical ballets, Giselle has it all—romance, spirited peasant dances and ghostly spirits.
Inspired by the original choreography of Jean Carolli, Jules Perrot and Marius Petipa, Giselle will feature dancers in the historical romantic tutu, a full, white, multi-layered skirt made of tulle. These costumes will be designed by Galina Solovyeva. Staging will be done by Charla Genn and Septime Webre, with set design by Simon Pastukh and lighting design by Kevin Meek.
Giselle will be performed at The John F. Kennedy Center for the Performing Arts at the Eisenhower Theater. A preview will be presented Wednesday, October 30 at 7:30 p.m. with the official opening night set for Thursday, October 31 at 7:30 p.m. It will also be presented Friday, November 1 at 7:30 p.m.; Saturday, November 2 at 1:30 and 7:30 p.m.; and Sunday, November 3 at 1:30 and 7:30 p.m.
For more information or to book tickets, visit www.washingtonballet.org.
Photo: The Washington Ballet's Maki Onuki and Brooklyn Mack in Giselle. Photo by Brianne Bland.