Third annual Carreno Dance Festival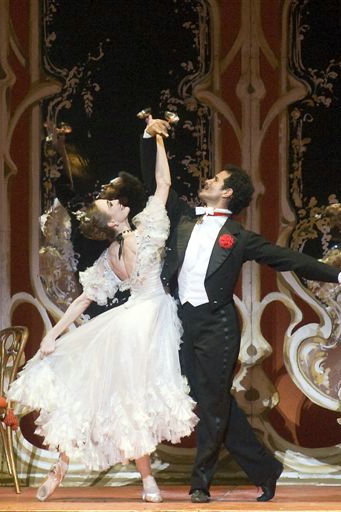 International ballet star José Carreño has served as Artistic Director of Sarasota's annual dance festival bearing his name since it's founding in 2010. Now, in addition to his duties at the Carreno Dance Festival, it has been announced by Ballet San Jose that he has been named to the position of Artistic Director for that well-respected California company.
Currently spending time at the Silicon Valley location, Carreño is working on plans for the 2013-14 season of Ballet San Jose. However, he returns to Sarasota in time for the opening of the third annual Summer Master Class Series at the Sarasota Opera House and the Sarasota Cuban Ballet School from July 29 through August 17, culminating in the traditional Festival of Stars performance.
José Carreño says, "My expectations for another successful summer program in Sarasota are extremely high. We have an impressive roster of pre-professional students from across the United States as well as Canada and the United Kingdom, and we are welcoming another incredible international faculty."
Among the faculty members assembled by Carreño and Robert de Warren, president of the Sarasota International Dance Festival, the presenting organization for the Summer Master Class Series, are: Loipa Araujo, co-director of the English National Ballet; Yuri Fateev, director of the Mariinsky Ballet in St. Petersburg, Russia; Rinat Imaev, company teacher for American Ballet Theatre; Carlos dos Santos, modern Brazilian choreographer and master teacher; Magaly Suarez , master teacher and artistic director of Florida Classical Ballet; and Julie Kent, principal dancer from American Ballet Theatre.
Highlighting the Festival of Stars program on August 17 at 5 p.m. at the Sarasota Opera House will be a performance of the pas de deux from The Merry Widow with Julie Kent and Jose Carreño. The program will feature The Sleeping Beauty Suite as well as A Contemporary Mood, especially created for the Festival of Stars by Carlos dos Santos with original music by David Goldstein.
Appearing in the Rose Adagio from Sleeping Beauty is Shelby Elsbree from the Boston Ballet, a Sarasota native who previously danced with the Royal Danish Ballet for four years. Other guest artists are Jordan Elizabeth Long from the Royal Swedish Ballet and Nathan Chaney of Ballet Zurich.
Tickets are now on sale at the Sarasota Opera Box Office. Call 941-328-1300 or visit www.sarasotaopera.org/carrenofestival.aspx.
Photo: Julie Kent and José Carreño in The Merry Widow. Photo by Gene Schiavone, courtesy of American Ballet Theatre.