Thodos Dance Chicago Celebrates 20 years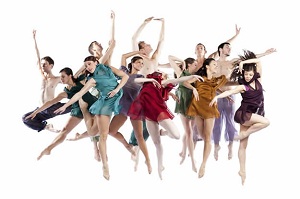 This weekend Thodos Dance Chicago will celebrate 20 years with Winter Concerts at Harris Theater for Music and Dance, Chicago.


The program will open with The White City: Chicago's Columbian Exposition of 1893, last year's smash hit collaboration between Tony award-winner Ann Reinking and TDC Artistic Director Melissa Thodos.

The second act will be a celebration of the company's contemporary signature works and awe-inspiring audience favorites from the last 20 years.
Thodos Dance Chicago is a critically acclaimed contemporary dance company with a vibrant, award-winning style. The Company performs on the national and international dance circuits, as well as in Chicago's most prominent dance events.
Photo by Cheryl Mann.