Thodos Dance to premiere 'Sono's Journey'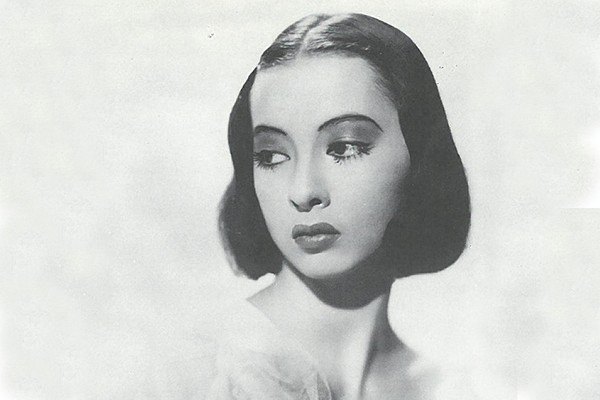 Thodos Dance Chicago will soon unveil its latest world premiere – the highly anticipated Sono's Journey. This contemporary dance story created and choreographed by Company Founder and Artistic Director Melissa Thodos is about Japanese-American dance legend Sono Osato. It will premiere on Saturday, January 9, 2016 at 7:30 p.m. at Chicago's Auditorium Theatre of Roosevelt University.
Sono's Journey is a full company work that artistically reflects the life of acclaimed dancer Sono Osato and her incredible journey, from her roots as a young Japanese-American girl in Chicago, to her defining audition on the Auditorium Theatre stage that launched her international dance career at age 14, to her experience as a Japanese-American performer at a time of war and prejudice, to her position today as one of the most influential, barrier-breaking artists ever in American dance.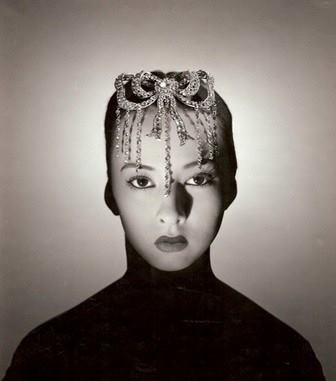 Thodos Dance returns to the Auditorium after its triumphant, sold-out debut there last season as part of the Auditorium Theatre's "Made in Chicago" Dance Series. The second act of the company's upcoming performance will showcase TDC audience favorites like Near Light by Thodos, Memoirs by Garfield Lemonius and All You Need Is by Thodos alum Taylor Mitchell, a standout work at the company's 2015 New Dances series.
Following Sono's Journey, the company will tour to Florida to present various works. It will return to the Windy City, as its affectionately known, to present its Chicago Revealed Winter Concerts, taking place February 20 at the North Shore Center for the Performing Arts in Skokie and March 5 at Chicago's Harris Theater for Music and Dance.
Chicago Revealed, which will re-present Sono's Journey, promises to be an innovative evening of new and diverse works. Guest choreographers include Kevin Iega Jeff, artistic director of Chicago's Deeply Rooted Dance Theater. Titled Red Lines/Blue Horizon, his new work is an abstract reflection of conversations about Chicago set to music by Steve Reich and the all-male acapella ensemble Cantus. Jeff's creative process included traveling with TDC's dancers to four Chicago neighborhoods to spend time with its residents. The dancers transcribed their impressions of their visits, and this honed research served as a critical narrative base for him to develop his work with TDC's dancers.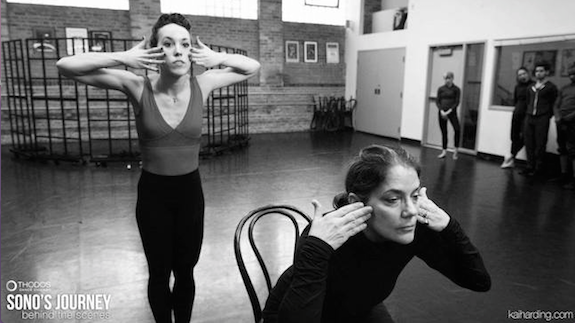 Also on tap for this program is a new work by Robyn Mineko Williams, a former dancer at River North Dance Chicago and a member of Hubbard Street Dance Chicago for 12 seasons. Williams' inspiration is music in Chicago.
A third work under the Chicago Revealed umbrella is by Thodos, entitled Thio Kosmos, or "Two Worlds" in Greek. This work will shed light on the Greek-American perspective of life in our city and will include text based on interviews with members of Chicago's Greek community. Some of its choreographic and musical elements will be drawn from an earlier Greek themed work by Thodos in 2007 titled Anasa and will contain facets that reflect the history of Greece and its cyclic rise and fall over and through time.
For more information on the premiere of Sono's Journey or the Chicago Revealed program, visit http://thodosdancechicago.org.
Photos: Sono Osato (top and left) and TDC in rehearsal for Sono's Journey (right.) All photos courtesy of TDC.