Three ABT greats take final bow
This season, three principal dancers will bid American Ballet Theatre goodbye: Paloma Herrera, Julie Kent and Xiomara Reyes. Reyes, 42, will give her farewell on Wednesday evening, May 27 dancing the title role in Giselle. Herrera, 39, was originally meant to give her farewell on June 9 as Princess Aurora in Alexei Ratmansky's The Sleeping Beauty, but will now give her last bow on Wednesday as well, dancing Giselle in the afternoon performance. Kent, 45, will dance her final performance with ABT on Saturday evening, June 20 as Juliet in Romeo and Juliet.
Artistic Director Kevin McKenzie stated last September, "These three unique ballerinas have each made such distinctive contributions to ABT throughout the years. With them, an era of our history resides. Their remarkable careers will be three more reasons to celebrate our 75th Anniversary Season."
In an interview with The New York Times that was published Sunday, Reyes pointed out, "It's a heartbreak" – even though they each recognize that it's time.
Herrera, a native of Buenos Aires, Argentina, joined the company in 1991 as a young prodigy, being named a principal in 1995 at age 19. More than 20 years later, Herrera's roles with the company have included Mathilda Kchessinska in Anastasia, Terpsichore and Polyhymnia in Apollo, Gamzatti and Nikiya in La Bayadère, Zina in The Bright Stream, the title role in Ben Stevenson's Cinderella, Swanilda in Coppélia, Medora and Gulnare in Le Corsaire, Kitri in Don Quixote, Katherine in Christopher Wheeldon's VIII, the title roles in Giselle, Hanna Glawari and Valencienne in The Merry Widow, Clara and the Sugar Plum Fairy in Kevin McKenzie's The Nutcracker, Juliet in Romeo and Juliet, a Lover in Sin and Tonic, Princess Aurora in The Sleeping Beauty, the Coupava in The Snow Maiden and Odette-Odile in Swan Lake, amongst many others. She created Olga in On the Dnieper and leading roles in various premieres. Herrera has been a member of Artists Committee for The Kennedy Center Honors since 2004.
She told The New York Times that when she announced her retirement last year she "cried for a week." Yet, she has plans to hang up her pointe shoes for good, mentioning an interest in starting a business focusing on ballet wear in Argentina.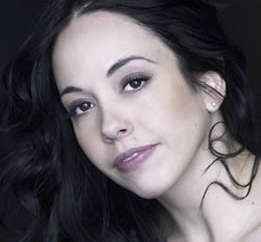 Reyes is also clearly struggling with her pending retirement. She said it's been a hard decision. Born in Havana, she started dancing young and studied at Cuba's National Ballet School before then performing with the National Ballet of Cuba, La Joven Guardia, Royal Ballet of Flanders in Belgium and then ABT (in that order.) Along the way she guested with many companies, including the Jeune Ballet de France, Balleto Del Sud, Nafsika Dance Theater, the International Dance Festival in Korea, the Bashkirian State Ballet, the National Ballet of Tokyo and the Georgian State Dance Company. She joined ABT as a soloist in January 2001 and two years later was promoted to a principal. Twelve years later, Reyes' roles with the company include nearly all the leading parts.
While planning to continue directing a summer program for dancers in Barcelona in her retirement, Reyes admitted, "I cannot tell you I'm ready to retire. I cannot tell you this is an easy decision for me. I cannot tell you that because the truth is, as Julie [Kent] says, I would have danced until my body told me to stop."
Revered as ABT's leading dramatic ballerina, Kent passed her 20th and then her 25th anniversary milestones years ago. While she shows no signs of stopping, Kent admits that if she doesn't retire now it will just get harder. She confessed, "To be honest, I would dance forever if I could."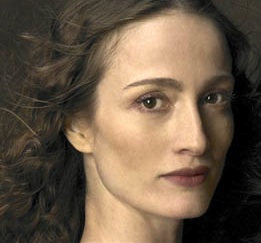 Kent began her dance training with Hortensia Fonseca at the Academy of the Maryland Youth Ballet. She attended the American Ballet Theatre II and the School of American Ballet Summer sessions before joining ABT as an apprentice in 1985. In that same year, Kent won first place in the regional finals of the National Society of Arts and Letters at the Kennedy Center. In 1986, as the only American to win a medal at the Prix de Lausanne International Ballet Competition, she became a member of ABT's corps de ballet and was cast in the Herbert Ross film Dancers opposite Mikhail Baryshnikov. She was appointed a soloist with ABT in 1990 and a principal in 1993, the year in which she won the Erik Bruhn Prize in Toronto and was named one of People Magazine's "50 Most Beautiful People." She's performed every classical principal role and many others in every style imaginable. In 2000, Kent won the Prix Benois de la Danse and is still the only American woman ever to win this prize. She's known for starring in the motion picture Center Stage (2000), directed by Nicholas Hytner.
At the time of her retirement, her 29 years with the company will be a record for the most years served as a dancer with ABT. She is married to ABT Associate Artistic Director Victor Barbee and they have two children. In addition to focusing on her family, she hopes to write a book and to work on other various projects.
To learn more about these dancers' inspiring careers, head to www.abt.org, where you can also book tickets to their final performances.
Photos (from top to bottom): Paloma Herrera, Xiomara Reyes and Julie Kent. Photos by Fabrizio Ferri, courtesy of ABT.