Three programs make up 'Dance Gotham'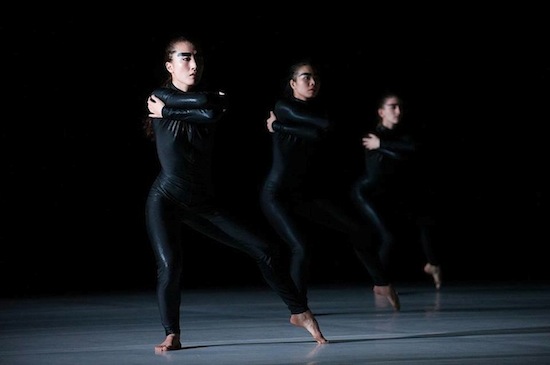 Gotham Arts Exchange presents the eighth annual presentation of FOCUS 2014: Dance Gotham on January 10-12 at New York University's Skirball Center for the Performing Arts. FOCUS, the national platform to promote American dance both abroad and nationally, will feature 12 dance companies across three separate programs through Dance Gotham.
Dance Gotham presents a thrilling range of aesthetics and artistry with three full evenings of dance. From post-modern athleticism to seasoned theatricality, these programs, curated by Jodee Nimerichter of American Dance Festival, offer choreographic works that are sophisticated, witty, wonderfully intelligent and revealing.
The first program, set for Friday, January 10 at 8 p.m., will feature Camille A. Brown & Dancers, Chris Yon [makes dances], Rosie Herrera Dance Theater and Stephen Petronio Company. The next evening, on Saturday, January 11 at 8 p.m., Adele Myers and Dancers, Gallim Dance, Paul Taylor 2 and Ronald K. Brown/EVIDENCE will be presented.
The final program on Sunday, January 12 at 7 p.m. will present David Dorfman Dance, Dusan Týnek Dance Theatre, Hubbard Street 2 and LeeSaar The Company.
Also during this second week of January, FOCUS 2014 will present other mini-festivals and events: Focus Dance at The Joyce Theater organized by curator Laurie Uprichard, and a dance meet and showcase at New York City Center. Four venues partner with Gotham Arts Exchange to present the artistic visions of the curators gathered to shape this year's edition.
New York University's Skirball Center for the Performing Arts is located at 566 LaGuardia Place (at Washington Square South) in NYC. Tickets are $18 and are available by phone or online at nyuskirball.org.
Photo: LeeSaar The Company, a dance company that will perform in Gotham Dance for FOCUS 2014 at Skirball Center for the Performing Arts. Photo by Christopher Duggan Photography.