Tinashe prepares to launch World Tour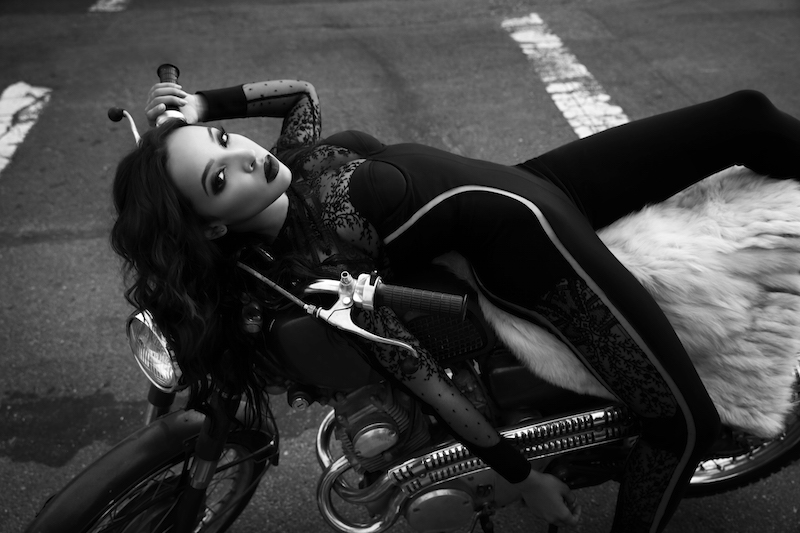 RCA Records recording artist and entertainer Tinashe announced the first round of dates for her Joyride World Tour last month. Her second world tour, the multi-continent trek will kick off on February 28 in Minneapolis, MN at Mill City Nights. The 28-date North American leg will visit cities throughout the United States and Canada, with stops planned in New York, Los Angeles, Chicago, Toronto, Boston, Atlanta and more. Following the American run, the tour will later head overseas with stops planned across Europe, Asia and Australia.
While many people recognize Tinashe as a musical artist, most don't know that she has an extensive background as a dancer. In past interviews, she said she began studying ballet, tap and jazz dancing at the age of 4. Growing up, she competed in various styles as part of a dance company until she was 18.
Tinashe highlighted her dance skills in her video for her single "Player." [Watch below.] This video features various male dancers, including Chris Brown.
As Time Magazine wrote, "There's no greater endorsement of a pop star's dance moves like getting hand-picked by Janet Jackson to perform at a BET Awards tribute to the Rhythm Nation icon. That's what happened to Tinashe."
Tinashe's club-banger "2 On" was one of the best songs of 2014 and her "All Hands on Deck" video is perhaps one of last year's most eye-catching.
Fans can expect the tour for her sophomore album Joyride to showcase her moves as much as her music. To see where she's touring, visit www.tinashenow.com/events.
Photo by Smallz & Raskind.
---