TLC to air 'Dance Kids ATL' on July 24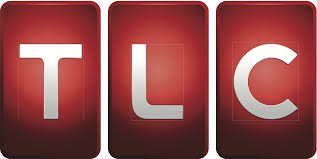 TLC will air a new dance reality show dubbed Dance Kids ATL on Wednesday, July 24 that showcases some sly hip-hop moves from a bunch of Atlanta-based hoofers under the age of 16. Depending on the pilot's ratings, there is potential for Dance Kids ATL to be made into a series.
The special goes inside of Dance 411, a Georgia dance studio where dance coach Tracey Berry and choreographer Sean Bankhead lead a bunch of intense preteens "who have made dance their priority."
"Dance 411 has been blessed to work with the most incredible young talent that the country has to offer," states Dance 411 co-owner Sindy Schneider.
"Dance 411 not only trains dancers, it also has amazing connections in the entertainment industry to help make dreams come true and we're grateful to be able to share our students' passion and talent on a national TV stage."
Bankhead, who can be seen rehearsing in the pilot's promo with the dancers, has worked with Beyoncé, Ciara and Bruno Mars. He has worked with Dance 411 for years and is excited for this new opportunity.
It isn't the first time the studios been featured in a reality show however. Two years ago, Dance 411 was home to a short-lived 2011 BET reality show titled Born to Dance, featuring Laurieann Gibson. Some culture critics are already saying this sounds a bit like Dance Moms. But with a focus on the hip-hop scene it could bring a fresh perspective.
In the pilot the dancers are rehearsing just six days before a big competition, making tensions high as teachers threaten to make cuts if everyone doesn't bring their A-game. The choreography is challenging and in order to win first place, each hip-hop hopeful has to elevate their already stellar performance to the next level.
The one-hour pilot will be aired on Wednesday, July 24. For more information or to see the promo, click here.