Top male dancers on circuit in Japan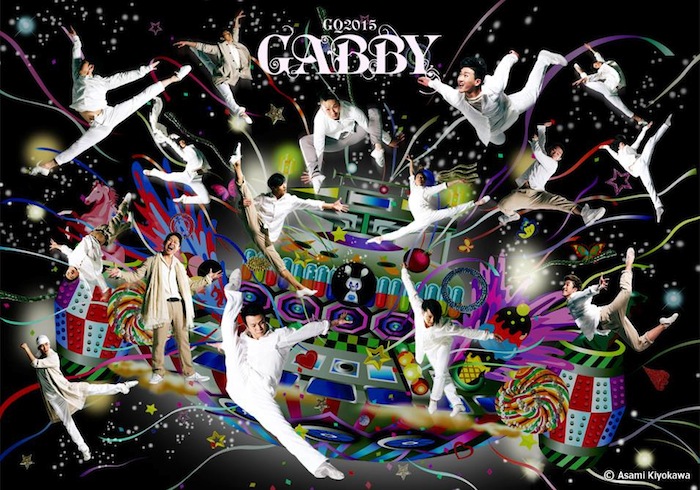 Entertainment production company CSB International will present GQ2015: Gabby, the "hottest dance show this summer", in three major Japanese cities—Tokyo, Fukuoka and Osaka—beginning mid-June.
The show will feature some of the world's top male dancers hailing from all backgrounds, from ballet, contemporary, jazz and street dance. This unique collaboration will include U.S.-based performers as well, like Aris from Quest Crew and Rasta Thomas, an international ballet star that founded Bad Boys of Dance and currently directs ShowBiz National Talent Competition.
GQ2015: Gabby will open in Tokyo from June 10-14 at Ex Theater Roppongi. It will then tour to Fukuoka's Canalcity Theatre for June 19-20 and to Osaka's Morinomiya Piloti Hall for July 4-5.
This world premiere will showcase these different dancers collaborating, many for the first time. Besides Aris and Rasta, dancers include Kengo Nishioka (Serbia National Ballet Soloist), Dai Sasaki (Gold Medal Winner at Jackson International Ballet Competition), Shingo Yoshimoto (Gold Medal Winner at Varna International Ballet Competition), SO (E-BOP CREW Co-Star for street dance movie Heartbreaker), Shinichi (Winner of Street Dance Kemp Europe 2008), Joey Beni (Missy Eliott and Mariah Carey dancer), Yohei Suzuki (Dance Critics Association Award Winner), Mugen Kazama (Silver Medalist at Youth America Grand Prix), Kota Kihara (67th All Japan Dance Competition 1st Place Winner) and Yuichiro Yokozeki (Leipzig Ballet dancer.)
Musical theatre star Cai Xiaoqiang, pioneering street dancer PEET, Alto Jonio Dance Festival Winner Daisuke Omiya, In The Heights performer Yukito Ono, Japan Grand Prix Director Special Award Winner Daichi Matsuno, Lausanne International Ballet Competition Contemporary Prize Winner Kenta Shimizu, and the one-and-only director Youya Shinjo will also take part in GQ2015: Gabby.
Plus, GQ2015: Gabby will present Tomohiko Tsujimoto, the first Japanese male dancer to perform with Cirque Du Soleil's Michael Jackson The Immortal World Tour, which presented 485 total shows in 140 cities in 27 countries.
For more information, visit http://www.gq-dance.com.
Image by Asami Kiyokawa.