Traces Ignites NYC's Union Square Theatre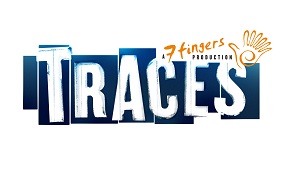 Acclaimed show by Montreal-based troupe 7 Fingers has come to New York City for 10 weeks only. Traces began previews on Friday, July 29 with an official opening of Monday, August 8.
If the world ended tomorrow, what would you leave behind? In Traces, the human body is pushed to its limits as a group of friends leave their mark in a run-down warehouse through acrobatics, music, and dance. Fusing the traditions of circus with the energy of street performance, Traces is an explosive display of raw emotion and physicality in an intimate urban setting. When it counts, will you leave it all on the stage?