Troupes selected for 5th DanceMotion USA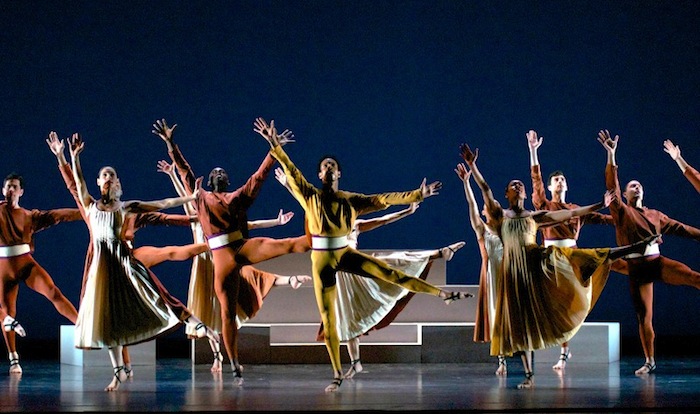 The U.S. Department of State and Brooklyn Academy of Music (BAM) have announced the three American dance companies selected to participate in the fifth season of DanceMotion USA—the dynamic cultural diplomacy program that supports United States foreign policy goals by engaging international audiences through educational opportunities, cultural exchange and performance.
DanceMotion USA is a people-to-people international exchange initiative of the US Department of State's Bureau of Educational and Cultural Affairs, produced by BAM. Season five features the following companies and world regions: BODYTRAFFIC from Los Angeles, CA, traveling to the Middle East—Israel, Jordan and the Palestinian Territories; Dance Heginbotham from New York, NY, touring to Southeast Asia—Indonesia, Laos and the Philippines; and the Limón Dance Company from New York, NY, touring to Africa—Madagascar, South Africa and Zambia.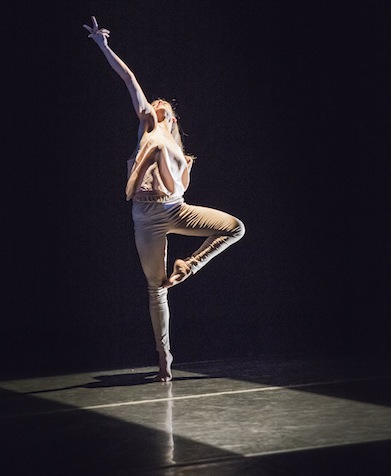 Participating companies will embark on consecutive, four-week-long international performance and exchange tours. DanceMotion USA offers high-caliber artistic work to global audiences that may not otherwise be exposed to American artists. In connection with the 25th anniversary of the Americans with Disabilities Act (ADA), and building on DanceMotion USA's tradition of engaging with disabled groups, this year's program will further emphasize outreach to people with disabilities and promote disability awareness abroad.
Companies participate in outreach events, workshops, master classes, media interviews, performances and discussions about arts management and technical production with local artists and audiences in a variety of venues and settings. A U.S.-exchange component to the program is also being planned for one of this season's participating companies.
To date, DanceMotion USA has engaged with more than 100,000 participants in 48 countries and has reached more than 40 million people online. It is an integral part of the U.S. State Department's efforts to connect people—particularly youth and marginalized communities—through cultural exchanges worldwide.
BAM President Karen Brooks Hopkins said, "BAM is honored to have been chosen once again as the U.S. Department of State's sole grantee and producer of this important cultural initiative. We are proud to be working with the Bureau of Educational and Cultural Affairs on a program that values the worldwide impact of engagement with the arts."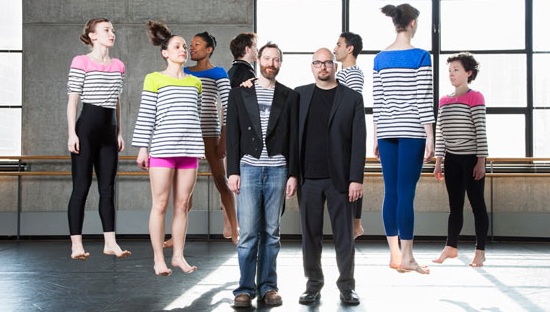 BAM Executive Producer Joseph V. Melillo said, "Deploying the arts to build global cultural bridges is a natural extension of our core mission at BAM. We have witnessed the resonant connections made through DanceMotion USA with communities worldwide; we have also observed the impact on its ambassadors—the U.S. dance companies forging life-changing artistic and personal relationships."
Find out more about the three companies chosen by visiting their websites at www.bodytraffic.com, www.danceheginbotham.org and http://limon.org.
Also, learn more about BODYTRAFFIC in this article from Dance Informa's January 2014 edition: http://www.danceinforma.com/USA_magazine/2014/01/07/bodytraffic-brings-world-contemporary-dance-l/
Photo (top): Limón Dance Company in Passacaglia and Fugue in C Minor by Doris Humphrey. Photo by Melanie Futorian. Photo (left): BODYTRAFFIC dancer in Kyle Abraham's Kollide. Photo by Tomasz Rossa. Photo (bottom): Dance Heginbotham at Baryshnikov Arts Center. Photo by Janelle Jones Photography.