Try something new this week with these online shows, events and classes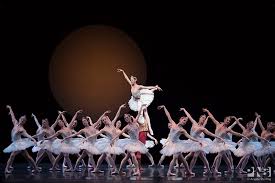 Many are all feeling more stress and anxiety compacted by moving less (or in smaller spaces) than usual, working from home and staying indoors. So we have put together some awesome classes and events to keep you inspired and moving this week.
ONLINE CLASSES AND EVENTS
Check out The Lion Kings new Instagram filter
Get your Broadway fix at home with some fun! Disney's new Instagram filter is live! Type "Simba and Nala" in the browse effects or take a look in the effects tab on their Instagram profile page to try it on yourself. Visit @thelionking on Instagram to play!
Take Salsa class with Alvin Ailey
Alvin Ailey have a resource centre of free classes and videos that you can either join or watch online, as well as paid classes to join on zoom. Why not try their online Salsa this week for free on you tube by visiting: https://www.youtube.com/watch?v=XAt82Gdt_cg&feature=youtu.be
TV/Video Jazz with Lane Napper from Broadway Dance Centre
On May 12th, between 7.00-8.00pm, why not try TV/Video Jazz with Lane Napper, who is one of the amazing Broadway Dance Centre (BDC) teachers. BDC has numerous classes for $12 each, live streamed direct to your home. Classes take place on Zoom and to book visit: https://www.broadwaydancecenter.com/bdc-online⠀⠀
Take a Bob Fosse online history lesson
Bob Fosse, the American dancer, choreographer, and director who revolutionized musicals with his distinct style of dance also created The Frug (pronounced "froog"). This was a dance craze from the 1960s that evolved from another dance of the era, the Chicken.This was one of Bob Fosse's greatest hits! From Sweet Charity, this choreography stands the test of time. Try it at home this week by clicking here: https://www.youtube.com/watch?v=mcrZIK3gqbU
Hollywood Vibe Faculty work in conjunction with your dance studios curriculum
If you need some teaching support, Hollywood Vibe are offering "Special Interactive Virtual Classes" with the Hollywood Vibe Faculty in conjunction with your dance studios curriculum. Their faculty will motivate and encourage your dancers to keep working to achieve their goals as dancers. You pick the Style, the Level, the Date and Time then leave it up to them! Simply complete the submission form for more details: https://www.hollywoodvibe.com/virtual-classes/
Try Dance Church, classes for all
Dance Church is a 90 minute movement class that offers a fun and inclusive approach to dancing and a communal space for people who want to just move their bodies. You can join streaming classes live on Wednesdays and Sundays. Class is 5pm PT / 8pm. You can find out more here: https://go.dancechurch.com/sign-up
Sign up to Masterclass online to take Misty Copeland's Ballet session
Misty Copeland is on Masterclass! As the first African American female principal dancer with American Ballet Theatre, Misty Copeland has made history. Now she's one of the world's most influential dancers, and she's inviting you to the barre to develop a deeper appreciation for ballet and the language of dance. From pliés to partners, Misty demonstrates her techniques and teaches you to own your movement, own who you are, and do the dance only you can do. You will need to register with Masterclass and can take this class anytime you like here: https://www.masterclass.com/classes/misty-copeland-teaches-ballet-technique-and-artistry⠀⠀⠀
Dance for Frontline health workers thanks to Battery Dance
Inspired by Giving Tuesday Now, a national day of giving to support those on the front lines of the COVID-19 pandemic, Battery Dance will provide free virtual mindful movement classes for frontline health care workers during the month of May. The 15-minute classes require no prior dance experience and are designed to provide a small dose of tranquility for workers immersed in giving aid to others in dire circumstances. Those interested may fill out this form: batterydance.org/givingback/
Watch Swan Lake
Pacific Northwest Ballet have a series of videos of PNB dress rehearsals and performances available for limited-time viewing online. Coming up next is Swan Lake. Recorded at the final dress rehearsal, February 1, 2018, featuring Noelani. The Video release date is Friday, May 22, 7pm PDT* (Viewable through Wednesday, May 27). Visit http://www.pnb.org/ to view it free!
Image courtesy of PNB Swan Lake