TutuTix offers headache-free recital ticketing
Are you a studio owner, dance mom or arts administrator looking to make the ticketing for your school's upcoming dance recital easier? Do you cringe thinking about the madness at last year's Will Call and wish there was an easier way? Well, TutuTix to the rescue!
TutuTix is a faster, easier, more efficient way to handle the sales and distribution of your recital and dance performance tickets. Using the latest in technology, their system allows you to manage your tickets on the go, with only a simple phone call to get your program started.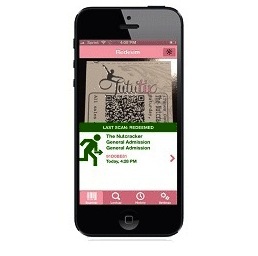 The TutuTix team is made up of friendly professionals and easily-contactable call center agents who work exclusively with dance studios and ballet companies. Hundreds of studios nationwide have already signed up to use their ticketing system.
To get started, all it takes is one simple call. Studio owners and/or assistants can submit their seating chart (if they want reserved seating) and tell TutuTix what their ticket prices should be and when they want them to go on sale. After the studio or company's account is set up, their patrons can easily buy tickets via tututix.com, from a special app on the group's Facebook page, or via the toll-free TutuTix call center.
Patrons have the option of downloading free, fully customizable, print-at-home e-tickets, or having souvenir keepsake tickets mailed directly to them. For more information, call TutuTix at 855.222.2TIX.