UDMA announces 2018 show dates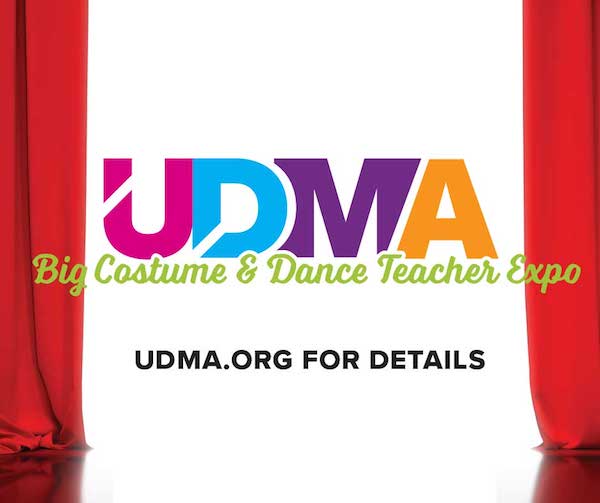 United Dance Merchants of America (UDMA) has announced the show schedule for 2018. It will present its big costume and dance teacher expo in New Jersey, Illinois and Georgia in September and October. See the schedule listed below.
UDMA has also revealed that it will be offering an "all-new full weekend experience." This is set to include a full exhibit hall, business seminars, movement classes, performances and special events.
In the past, UDMA's massive expo has inspired, motivated and informed dance teachers and studio owners from all over the world. As always, attendees can expect to see loads of dance costumes, dancewear and shoes, brilliant accessories and companies offering advanced teaching tools.
For more information, visit www.udma.org.
September 22-23, 2018
New Jersey Convention & Exhibition Center
Edison, NJ
September 29-30, 2018, 2018
Renaissance Schaumburg Hotel & Convention Center
Schaumburg, IL
October 6-7, 2018
Infinite Energy Center
Duluth, GA