Universal parks and resorts global auditions!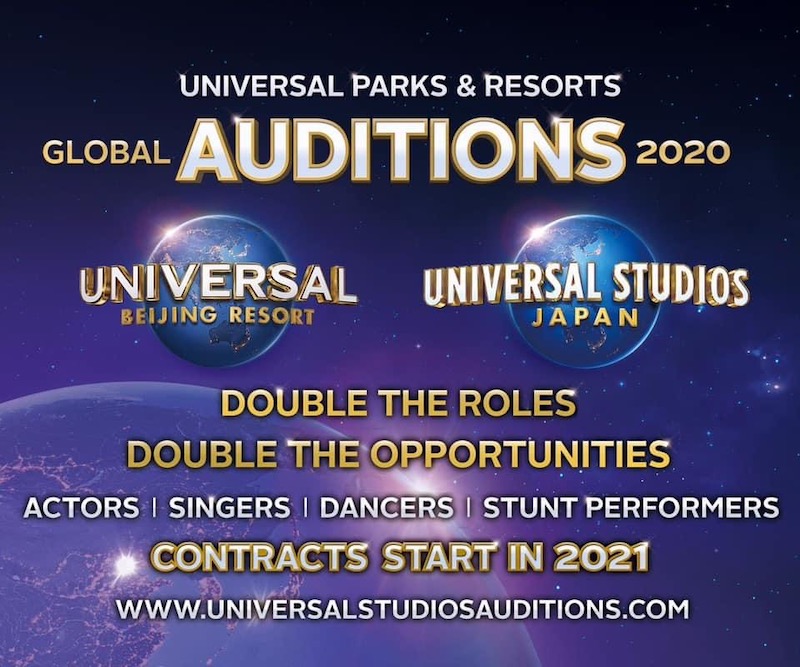 This year, Universal Beijing Resort (UBR) and Universal Studios Japan (USJ) are combining their auditions to fill roles within both parks for contracts starting next year. 2021 is the exciting inaugural year for the brand new UBR, while USJ will be celebrating its 20th anniversary!
Both parks are seeking talented professionals with a vast range of performance skills to fill a variety of international positions including:
• Male and Female Actors
• Dancers who Sing Well
• Singers who Move Well
• Female Ballet Dancers
• Stunt Performers
Visit www.universalstudiosauditions.com to see all available roles and register for an online audition.