Urban Bush Women tours for 30th anniversary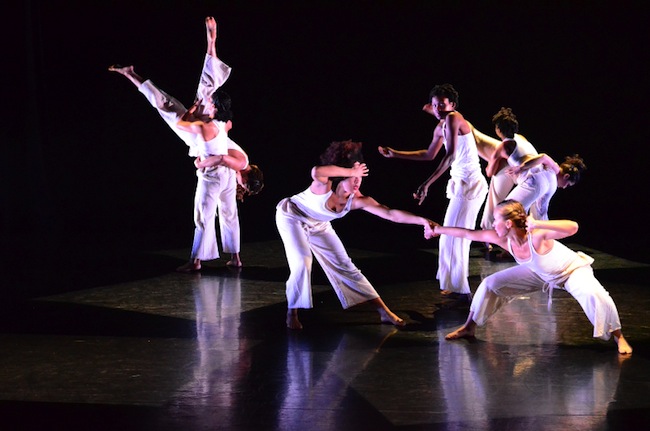 Urban Bush Women is hitting the road again, and this time to celebrate its 30th anniversary! UBW will tour to the University of Georgia on January 23 and 24, the Brooks Center for the Performing Arts in Clemson, SC, on
 January 27 and the Rialto Center for the Arts in Atlanta, GA on January 31 before heading to New York City, Seattle, Miami, Chicago, Portland and other locations this spring.
UBW was founded in 1984 by choreographer Jawole Willa Jo Zollar and today it still continues to use dance as both the message and the medium to bring together diverse audiences. In a recent review, The New York Times praised the troupe's "powerhouse women," noting, "In the final section the women gather close, stamping, clapping and singing in a syncopated chorus of support as individuals moved into the center for ecstatic solos."
While on tour, the company will present Zollar's most recent installment of her suite of dances Walking with 'Trane, along with other works. Walking with 'Trane is based on the music and legacy of jazz pioneer John Coltrane. "Chapter 2" is inspired by the making of and the music from Coltrane's 1965 album A Love Supreme, set to an original, reimagined score composed and performed live by Grammy Award-winning pianist George Caldwell.
In some tour performances, Caldwell also accompanies Zollar's Hep Hep Sweet Sweet, a personal memoir of her upbringing in Kansas City, set in a fictional nightclub and drawing upon the music and culture of the African-American migration from south to north up the Mississippi.
Also on some programs is guest choreographer Nora Chipaumire's dark swan, an interrogation of how we present and represent African female bodies.
While on tour, the company will also lead and participate in various talks and activities. For example, a post-performance conversation will take place in Chicago on Thursday, March 19, and a pre-performance talk with Zollar will also be presented Saturday, March 21. While there, company dancers will participate in The Dance Center's free DanceMakers series too, which features contemporary dance artists offering insight into their choreographic process.
For more information on UBW or tour engagements, visit www.urbanbushwomen.org.
Photo by Rick McCullough.