USA International Ballet Competition kicks off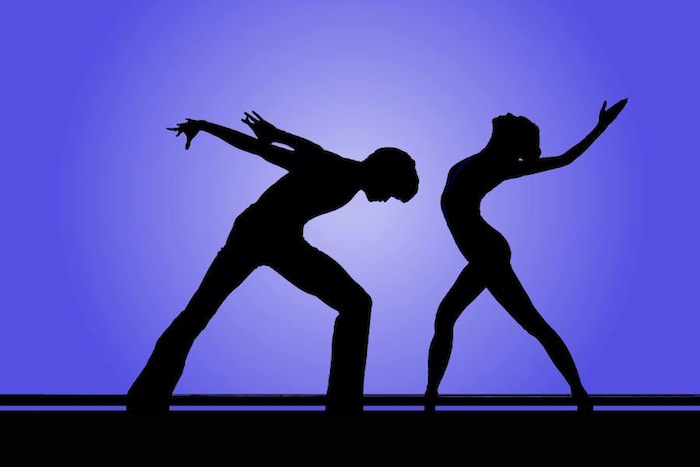 This Saturday, June 14, the 2014 USA International Ballet Competition will kick off in Jackson, Mississippi. Ninety-nine dancers representing 20 countries have accepted the USA IBC's invitation to participate in the 2014 competition, running through June 29. Held every four years since 1979, the USA IBC is the official ballet competition of the United States by a Joint Resolution of Congress.
"Dancers invited to compete in the USA IBC know they have a chance to test their skills against the highest international standards," said Sue Lobrano, USA IBC executive director. "The level of artistry and technique that this group of competitors will bring to the USA IBC stage will certainly be thrilling to watch."
In March, the USA IBC invited 109 applicants from 21 nations to compete. Ten of those invited have notified the USA IBC they will be unable to attend due to scheduling conflicts, opportunities, travel expense or injury. Of the 99 in attendance, 57 are senior competitors (ages 19-26) and 42 are juniors (ages 15-18). The United States leads in the number of participants (31), followed by Japan (17) and Brazil (9).
"The USA IBC is synonymous with the discovery of new talents and the launching of careers," Lobrano said. "We look forward to hosting these competitors as they experience the United States' premiere ballet competition where they will vie for gold, silver and bronze medals, company contracts and scholarships."
Serving on the 2014 Selection Committee were artistic directors Adam Sklute of Ballet West, Virginia Johnson of Dance Theatre of Harlem and Magaly Suarez of The Art of Classical Ballet School. The three met in Jackson earlier in the year to review video submissions from applicants in 29 countries.
The competition that has catapulted the careers of young dancers from Jose Carreño to Daniil Simkin, Nina Ananiashvili to Misa Kuranaga, Sarah Lamb to Marcelino Sambé, USA IBC will have a robust and impressive jury of renowned directors and choreographers to rank and judge 2014 competition participants. The 2014 International Jury, chaired by Edward Villella (USA), includes noted dance experts from around the world. Villella is a former star of the New York City Ballet and founder of Miami City Ballet.
This year's international jury includes: John Meehan (Australia), former principal dancer with The Australian Ballet and American Ballet Theatre; André Lewis (Canada), artistic director at the Royal Winnipeg Ballet; Feng Ying (China), former principal dancer and current director of the National Ballet of China; Nina Ananiashvili (Georgia), former prima ballerina of Bolshoi Ballet and current artistic director of the State Ballet of Georgia; Gigi Hyatt (Germany), former dancer at the Hamburg Ballet and current deputy director of the School of the Hamburg Ballet; Hideo Fukagawa (Japan), freelance choreographer and former soloist at Munich State Opera Theater; Alexei Fadeechev (Russia), former dancer who worked with the Bolshoi, the Royal Ballet, the Mariinsky Theatre, the Danish Royal Ballet, the National Ballet of the Netherlands, Birmingham Royal Ballet, Boston Ballet and others; Ashley Wheater (United Kingdom), current artistic director of the Joffrey Ballet; Hae Shik Kim (South Korea), artistic director of the Seoul International Dance Competition and CEO of the Seoul International Dance Network and the Korea Youth Ballet Stars; and Trinidad Vives (Spain), who danced and worked at Hamburg Ballet, Basel Ballet, Düsseldorf Ballet, English National Ballet, Houston Ballet and Boston Ballet.
For the first time this year, USA IBC has introduced a new Round II Contemporary Repertoire from which semi-finalists will be required to perform one contemporary solo or pas de deux. Competitors were responsible for learning the piece of their choice prior to arriving at the USA IBC.
"The USA IBC is interested in contemporary choreography that reflects the highest quality of dance created by contemporary or modern dance masters. Choreographers Trey McIntyre and Matthew Neenan have generously contributed several of their works to the 2014 competition," said Lobrano.
Neenan and a member of Trey McIntyre Project will be in Jackson over the competition to consult with competitors performing selections of their work in Round II.
"The jury and audience will be able to see how well each dancer grasps the requisite contemporary choreography, while dancers enjoy the opportunity to perform pieces by two highly acclaimed choreographers," said Lobrano.
Unique to the USA IBC is the festival of dance that surrounds the event. The USA IBC Dance School and Teacher Training Program run concurrently with the competition. Individually, these activities offer student and adult participants an opportunity to learn from some of the most respected professionals in dance. Other featured ancillary events for this year's festival encompass dance-related exhibits and performances.
Two exciting performances on the 2014 roster are evening performances by Complexions Contemporary Ballet and Trey McIntyre Project. Complexions takes the stage this Saturday, June 14 to open the festival, performing Innervisions, a work set to the R & B music of Stevie Wonder. Trey McIntyre Project will perform Thursday, June 19.
Also, the Edward Stierle Contemporary Showcase will be presented twice on Sunday, June 22. This is an opportunity for dancers who do not progress to Round II of the competition to perform their contemporary works.
In addition, Regional Dance America will present dancers from each of the five RDA regions in a performance on Thursday, June 26. This year's show features Pennsylvania Regional Ballet presenting Fragmented Memories, Georgia's Gwinnett Ballet Theatre presenting To Build A Home, Roswell Dance Theatre presenting Fold, plus new collaborative works by Paul Mejia, Eddy O'Campo and Heather Colledge Gray.
The USA IBC is a two-week, "olympic-style" competition where tomorrow's stars vie for medals, cash awards, company contracts and scholarships. For more information on this competition and the events surrounding it, visit www.usaibc.com. Tickets are available for all events.
Photo: Junior Women Gold Medal winner Ji Young Chae and Junior Men Bronze Medal winner Ki-Min Kim of South Korea (who also won Best Junior Couple) at the 2010 USA IBC. Photo courtesy of USA IBC.