USC Kaufman accepting applications for 2019 New Movement Residency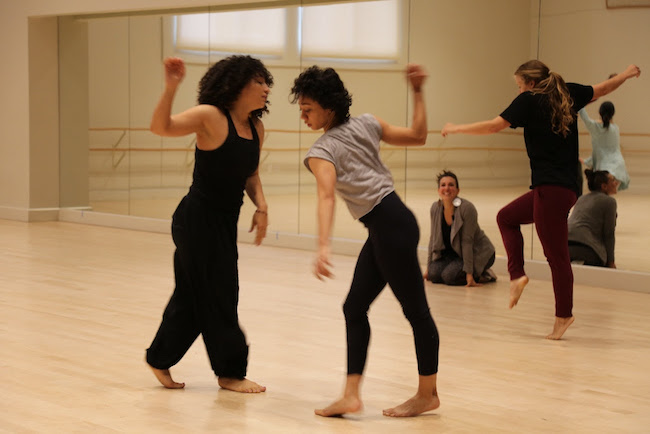 USC Kaufman in Los Angeles is now accepting applications for its 2019 New Movement Residency program. The deadline to apply is January 11, 2019 and the residency will take place at the Glorya Kaufman International Dance Center in L.A. from June 3 – 21, 2019. This is the second year that USC Kaufman will be hosting this program, which aims to support the creative process by providing access to space, mentorship and other resources.
For the 2019 round of the New Movement Residency, the USC Glorya Kaufman School of Dance will specifically support Southern California-based choreographers by providing space for them to explore, create and prepare dance work for future touring and presentations. Up to three artists will be selected to participate in the three-week residency, which will culminate in a works-in-progress showing at USC Kaufman's performance studio on June 21, 2019.
There are many challenges to the creation of art, especially given the distinct requirements to create a dance work that will tour to various theaters and venues. Proper space to create is often cited as an ongoing issue plaguing dancemakers, especially those based in Southern Cali. Even those highly established and respected don't have consistent access to quality facilities. During its quieter period, USC Kaufman seeks to seize the opportunity and provide usage of its studios including an informal showing in the Large Performance Studio as part of this residency program.
2018 New Movement Residency dancemaker Loni Landon said, "The New Movement Residency is an amazing opportunity for any choreographer. It's really incredible to have time and space in these beautiful facilities in California. Things like this don't come that often, so when it does come it's really exciting."
USC Kaufman will also match selected residency artists with a member of its esteemed faculty to serve as a mentor during the residency, potentially serving as a dramaturg, frequently a critical need but overlooked by dance-makers at any stage in their career.
2018 New Movement Residency dancemaker Seda Aybay of Kybele Dance Theater said that the USC Kaufman faculty were "able to take the movement to the next level, take the concept to the next level. They made me think about the process differently and find a deeper meaning in the piece."
Also as part of the residency, applicants may be asked to include USC Kaufman BFA students in their creative process, whether to observe and document the creation of work at various stages, or to shadow and interview choreographers, rehearsal directors or dancers.
In addition to Aybay and Landon, Ana Maria Alvarez of Los Angeles-based Urban Latin Dance Theater company CONTRA-TIEMPO was one of the first dancemakers to participate in USC Kaufman's 2018 New Movement Residency, which supported a group of women choreographers.
USC Kaufman expects a highly competitive applicant pool for its 2019 New Movement Residency. Applications will be reviewed based on the following criteria:
– Applicants must consider choreography as their primary outlet.
– Applicants must be 21+ and not currently enrolled in a college or graduate program.
– Applicants must have proof of residence in Southern California.
– Applicants must exhibit some regional and/or national touring and performance history for at least the most recent two years.
– Applicants must demonstrate tourability of work to be created through funds raised specifically for work as well as confirmed presenter/venue interest or co-commissions.
Applications will be due January 11, 2019. They will be reviewed soon after, and the selected artists will receive notification in March 2019. To apply, visit kaufman.usc.edu/residency.
Photo: Ana Maria Alvarez works with dancers and USC Kaufman students. Photo by Celine Kiner, courtesy of USC Kaufman.