Vaganova Ballet Academy Official Summer Intensive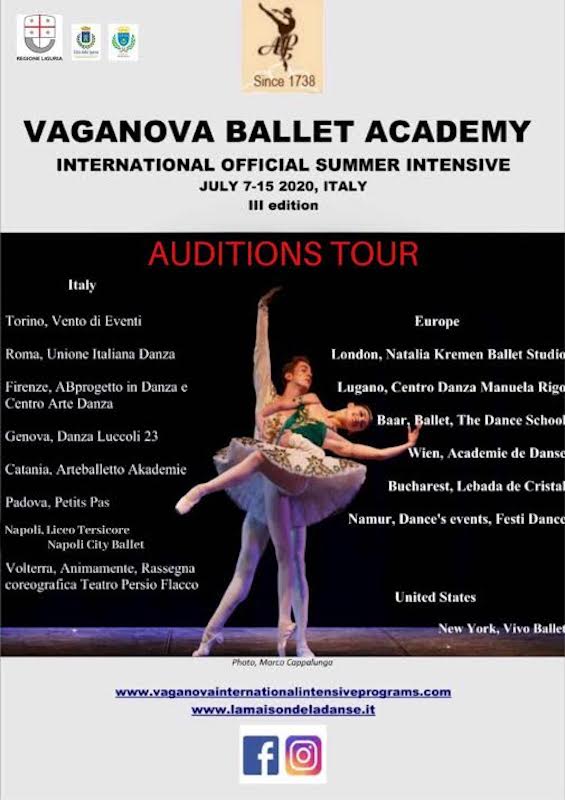 The Vaganova Ballet Academy Official Summer Intensive will take place on July 2020 from 7th to 15th in La Spezia, Ligurian Region, Italy. It's also possible to participate by live International Audition or by video.
The Summer Program is the Official International Summer School of the Vaganova Academy, Professors from the Academy will give classes in classical ballet, character, variations, pointe work and choreography.
There is also possibility of gaining entry into the Academy in St Petersburg for the annual course. The admission age is 10 to 25 years old in 2020.
Other points of interest are the final performance, that international students are welcome to participate and that accomodation for non accompanied minors is provided. All in the beautiful and amazing area of the Parco Nazionale delle 5 Terre in beautiful Italy.
For more details visit the websites below:
https://www.vaganovainternationalintensiveprograms.com/
or the page http://www.lamaisondeladanse.it/vaganova-academy-summer-course-2020/