Versa-Style 10 Year Anniversary Festival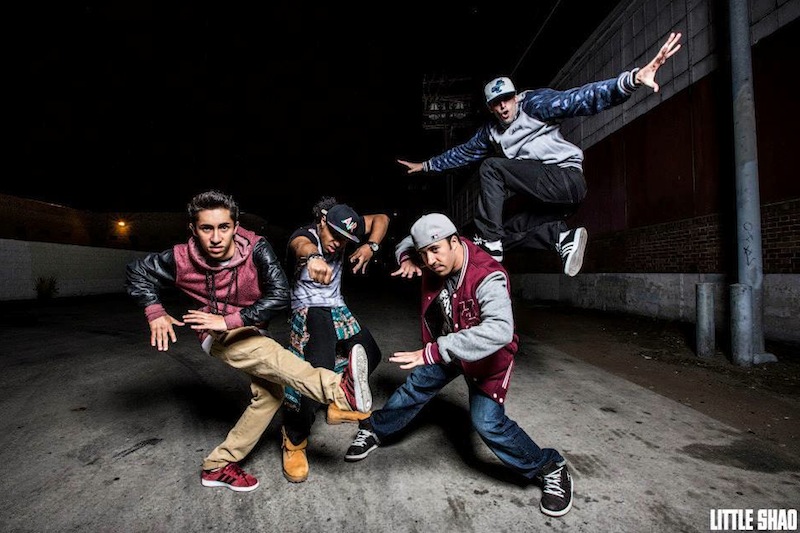 Since 2005, Versa-Style Dance Company (VSDC) has offered topnotch hip-hop dance theatre in Los Angeles, with performances all over the city at leading dance festivals, underserved schools and prestigious theaters. Ten years later, having served over 50,000 youth worldwide and performed everywhere from New York to India, Versa-Style brings L.A. a two-day dance festival at East Los Angeles Performing Arts Academy on May 16 and 17.
Sponsored in part by Ford Theatres, a program of the Los Angeles County Arts Commission, and part of Ford on the Road, Versa-Style's 10 Year Anniversary Festival presents a jam-packed schedule of festivities – competitions, performances, workshops, live art, food and vendors, all capped off by a gathering of hip-hop dance legends, pioneers and contemporary talents!
Kicking the festival off on Saturday, May 16 at 12 p.m. is the Ford JAM Session, a free hip-hop workshop led by VSDC Artistic Directors Jackie Lopez and Leigh Foaad.
From 3 to 10 p.m., participants can compete in the 2vs2 Open Styles Dance Battle with competitors from around the world. Pre-sale tickets are $15 online. Tickets are $20 at the door. Dancers and crews can sign up for the battle by emailing team names to info@versastyledance.com.
On Sunday, May 17, dancers can take workshops with legendary hip-hop dance judges from noon to 6 p.m., including B-girl Bonita, Boogie Frantick, Suga Pop and Link. Tickets are $10 per class (or $40 for all five classes.)
East Los Angeles Performing Arts Academy is located at 4211 E. Dozier Street. For more information, visit www.versastyledance.com.
Photo: Versa-Style Dance Company. Photo by Little Shao.