Victory Dance offers free shows to kids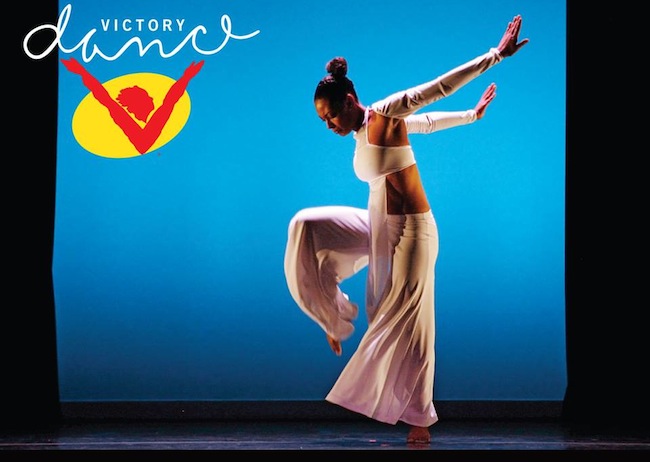 Victory Dance, a pilot initiative of The New Victory Theater in New York, will provide free dance performances to NYC kids for two weeks this summer, from July 17 to July 31. This special performance series will feature a cross-section of New York choreographers and companies in more than a dozen pieces specifically curated for young audiences.
Through Victory Dance's three programs, city kids will have the extraordinary opportunity to meet with professional choreographers and dancers, as well as see these incredible artists and companies present their very best work. Kids will be invited to see these programs in free daytime performances and then the programs will be opened to the public for one evening performance each.
The first program – Program A – will be presented to the public Thursday, July 17. It will include Keigwin + Company in Contact Sport (Boys & Girls) by Larry Keigwin, Full Circle Souljahs in Bach to the Future by Kwikstep & Rokafella, and Ronald K. Brown/EVIDENCE in "Amen", an excerpt from Come Ye by Ronald K. Brown.
Program B will present Ballet Hispanico in audience favorite Sombrerísimo by Annabelle Lopez Ochoa, LAVA in Heart Beat Hoops by Sarah East Johnson, Monica Bill Barnes & Company in I Love Vegas and Anna's Interview by Monica Bill Barnes, and independent dancer Lil Buck in his work The Swan on Thursday, July 24.
Finally, Program C will conclude the series in a public performance on Thursday, July 31 by presenting tap dancer Michelle Dorrance, doug elkins choreography, etc. in an excerpt from Elkins' Scott, Queen of Marys, Ballet Tech's Kids Dance in KYDZNY by Eliot Feld, and Gallim Dance in "Pupil Suite", an excerpt from I Can See Myself in Your Pupil by Andrea Miller.
Public performances will be at The New Victory Theater, located at 209 West 42nd Street, for $10 per ticket. Every performance will be followed by a talk-back with the choreographers.
For more information on free shows for kids or to order tickets for the public performances of Victory Dance, visit NewVictory.org or call 646-223-3010.
Photo: Ronald K. Brown/EVIDENCE in performance. Photo courtesy of The New Victory Theater.