Visceral Dance Chicago premieres two works in fall engagement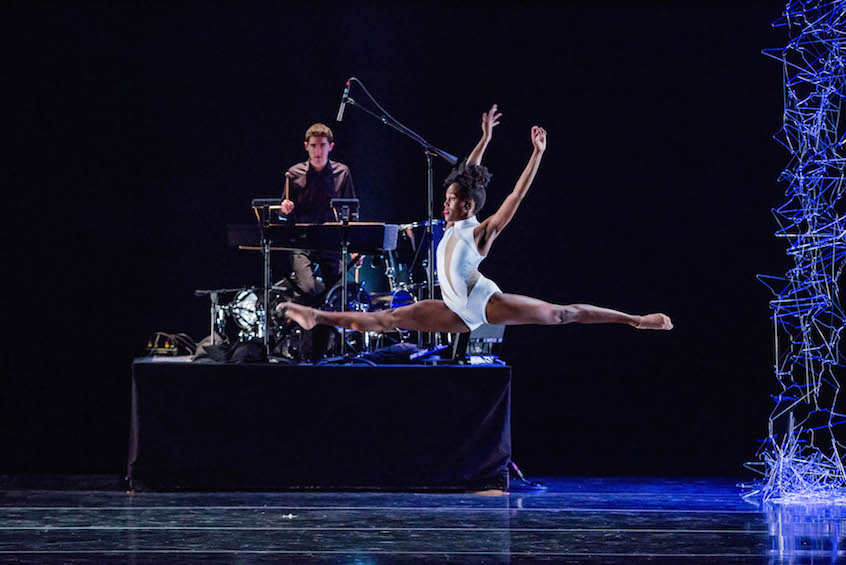 Visceral Dance Chicago will begin its fourth season with a fall engagement at the Harris Theater in Millennium Park on Saturday, October 1 at 7:30 pm. This program will include world premieres by Artistic Director Nick Pupillo and Los Angeles-based choreographer Erica Sobol.
"Going into our fourth season, Visceral is continuing the pursuit of a national and international presence in the dance world," Pupillo told Dance Informa. "Bringing global choreographers to share their voice and perspective with the company and our audience is an important aspect of the company's mission. We strive to share fundamental human truths and to broaden the human responses in our work."
Pupillo's new work, entitled Atlas, will revolve around "the weight of the heavens upon one's shoulders," inspired by humanity's passionate needs. Set to music by The Turin String Quartet, the premiere will explore the responsibility and expectation placed upon each and every individual, and the beauty inherent in striving for what is important to us.
Pupillo explained, "The work takes the form of three duets, each exploring a different aspect of these desires and self-driven responsibility, uncovering the strength, sacrifice and beauty therein."
Erica Sobol, whose work combines contemporary, modern and pedestrian vocabulary, will bring her energy to Chicago to present a brand-new creation. Her "animalistic movement" will make its way into Visceral's repertory, showcasing why she's lauded as a "fearless choreographer."
"Erica Sobol is strong, funny and a demanding choreographer with an eye for quality…" Pupillo shared. "She has had a teaching presence at Visceral for quite some time and naturally evolved to a decision to share this gift she has in a commission for the company."
He added, "Erica's new work involves human ideals, expressed through technical, athletic and pedestrian forms. She has created a synergy with the dancers that the audience will surely feel."
In addition, Marguerite Donlon's dynamic, dark-humored Ruff Celts will return to the Harris stage for the second time. Inspired by the personalities of the dancers, Donlon uses a mixed score of contemporary Irish and German composers. A fusion of contemporary and deconstructed technical vocabularies defines this sharp-witted, quirky, full-company work that has become a crowd favorite.
Concluding the program, Pupillo will take his 10 dancers through movements both raw and refined in Vital. This full-company work features live music performed by percussionist Peter Ferry and composed by David Lang and Ferry. Through this collaboration, the dancers and Ferry have perfectly synchronized their actions, causing a reactive, electric energy, tangible to the audience.
Using this range of approaches, the company's fall engagement will be a stirring evening of dance. For more information on Visceral Dance Chicago, visit www.visceraldance.com.
Photo courtesy of Visceral Dance Chicago.