VKIBC 2013 to kick off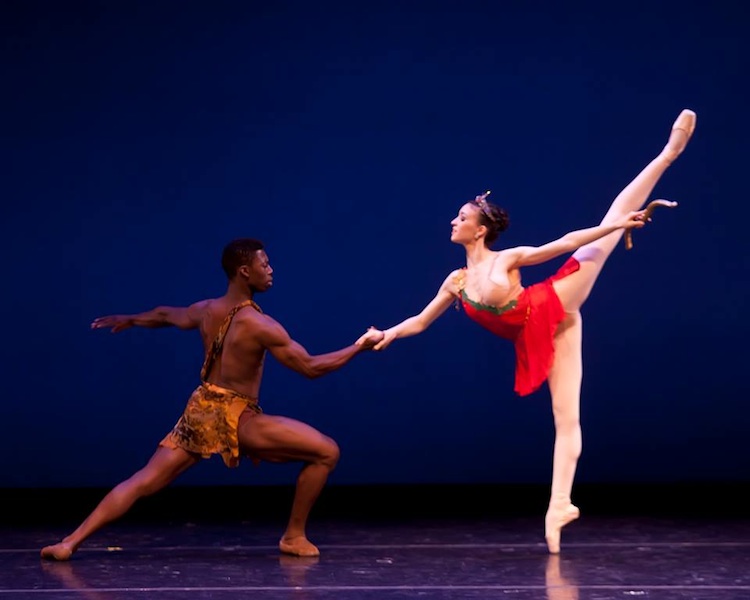 It's that time of the year again! Almost 100 dancers from 22 countries are about to descend upon New York City for the 2013 Valentina Kozlova International Ballet Competition in the hopes of winning professional contracts, scholarships, monetary rewards and other special prizes.
The Valentina Kozlova International Ballet Competition (VKIBC), formerly known as the Boston International Ballet Competition (BIBC), is a worldwide ballet competition that was started in 2011 by Valentina Kozlova, a former Principal Dancer with Bolshoi Ballet and New York City Ballet. VKIBC gives student and professional dancers ages 13 to 25 years old an opportunity to perform and compete in a positive and encouraging atmosphere before a distinguished panel of international judges.
Regardless of which round each dancer will reach, every dancer is trained for a dance extravaganza: six different variations for Juniors and Seniors reaching the third round, and four different variations for Students, over two rounds.
The competition kicks off on Thursday, June 27 with the Opening Ceremony at 12:30 p.m. and Round One for Juniors and Seniors at 1 p.m.
On Friday, June 28, Round One for Students and Round Two for Juniors and Seniors start at 1 p.m. On Saturday, June 29, the Final Round for Students and Final Round for Juniors and Seniors will begin at 3 p.m.
The Closing Gala will be on Sunday, June 30 with the Prize Ceremony at 5 p.m. and the Closing Gala performances at 6 p.m. The entire competition will take place in the Concert Hall of LaGuardia High School for the Performing Arts, right behind Lincoln Center, home of American Ballet Theatre (ABT) and New York City Ballet (NYCB).
As part of the Closing Gala, winners in the Student, Junior and Senior divisions will be dancing along with BIBC 2012 Junior Gold medalist Albert Gordon and guest artists Ana Sophia Scheller (Principal Dancer at NYCB), Daniel Ulbricht (Principal Dancer at NYCB), Michele Wiles (former Principal Dancer at ABT and co-founder of Ballet Next) and Georgina Pazcoguin (Soloist at NYCB.)
Plus, in keeping with VKIBC's mission of promoting young dancers and choreographers, the Gala will also feature a new creation by choreographer Jason Ambrose to be performed by Amber Miller, Cassandra Trenary, Jaimi Cullen and Yui Sugawara.
For this year's competition, VKIBC has more competitors from professional companies than ever before, with Senior dancers hailing from companies such as the
Finnish National Ballet (Helsinki, Finland), Columbia Classical Ballet (Columbia, SC), Pennsylvania Ballet II, Manassas Ballet Theater (VA), Tulsa Ballet Company (OK), Washington Ballet Studio Company (Washington D.C.), First State Ballet Theater (Wilmington, DE), Cuban Classical Ballet (Miami, FL), Eugene Ballet Company (OR), New Jersey Ballet (NJ), Theater Kiel (Kiel, Germany), Compania Nacional de Danza (Mexico City, Mexico), Ballet Nacional de Panama (Panama City), National Ballet of Canada (Toronto, Canada) and
Washington Ballet (Washington D.C.).
Tickets to the three rounds of competition and the Closing Gala are now on sale. To purchase tickets, visit www.vkibc.org or call 212-868-4444. The entire competition will be broadcast live on Pay-Per-View.
Photo: Sarah Steele, 2012 Junior Silver Medalist, and Brooklyn Mack, 2012 Senior Gold Medalist. Photo by Brian Mengini, courtesy of VIKBC.