Wabi Sabi returns for 5th year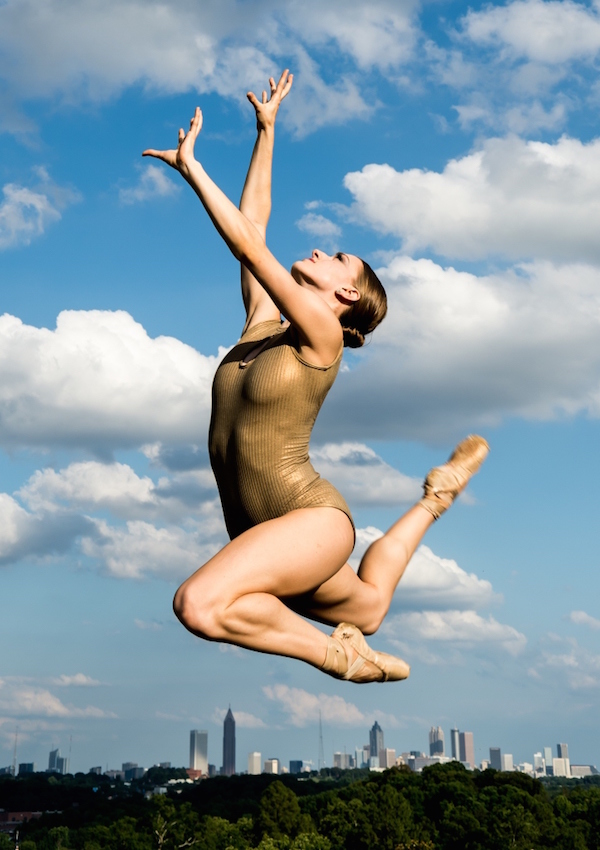 Atlanta Ballet's Wabi Sabi – the company's dancer-driven, modern dance troupe – has returned for another summer to present premieres by some of the industry's most in-demand, emerging choreographers.
This Thursday, June 18, Wabi Sabi returns to the Atlanta Botanical Garden for another evening of premieres to be danced throughout the grandeur of the city's urban oasis. Dancers will perform this year's program, aptly titled "Trip the Light Fantastic," amongst the luminous works of art in the garden's new installation, "Light in the Garden," by internationally acclaimed artist Bruce Munro.
After a mini sabbatical and a residency in Sautee Nacoochee in July, the troupe will restart with performances of too in August. In collaboration with Backside of the Tent Productions, Wabi Sabi will present an hour-long, interactive performance within the walls of Midtown Atlanta's historic Rhodes Theatre on Friday and Saturday, August 14 and 15. This project will merge dance, theater and circus in a unique, immersive experience.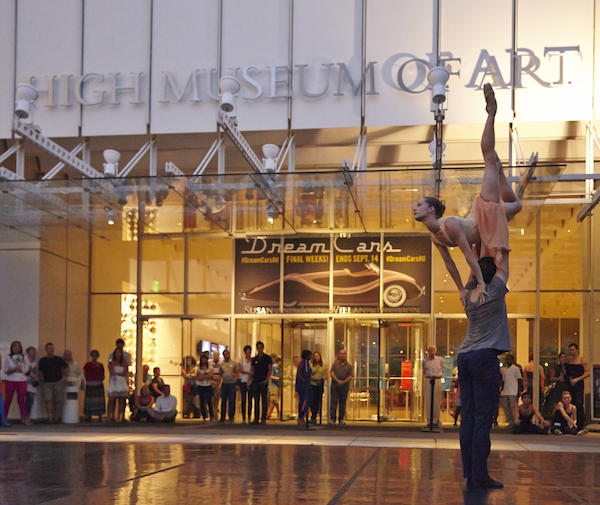 Then, as part of the High Museum of Art's summer/fall piazza installation Los Trompos, Wabi Sabi will present its program Whim on Friday, August 21. In Whim, the troupe will perform new works by first-time Wabi Sabi choreographer Robyn Mineko Williams along with premieres by Atlanta Ballet's Tara Lee, Heath Gill and Sarah Hillmer.
Whim will also be presented that weekend at Serenbe in Chattahoochee Hills. Serenbe, located south of downtown Atlanta, is a progressive community connected to nature. Sunday, August 23 will be the first time Wabi Sabi performs there.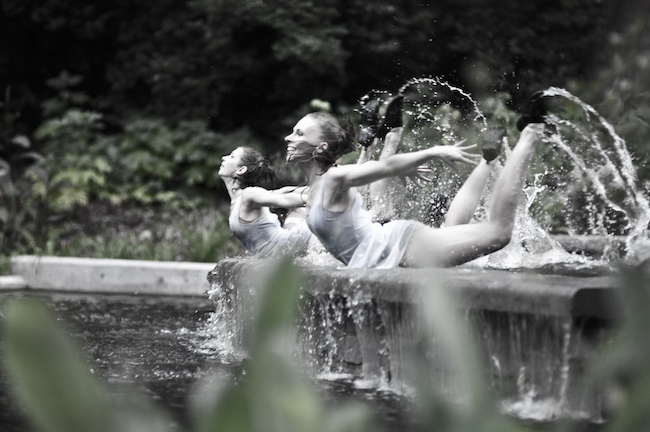 Wrapping up the summer season, the troupe will perform at the Atlanta Ballet Block Party on Saturday, August 29 from 5:30–7:30 p.m. at Atlanta Ballet's Michael C. Carlos Dance Centre. This event is free and open to the public.
For more information on Atlanta Ballet's Wabi Sabi, visit www.atlantaballet.com/wabisabi. Stay tuned to the troupe's performance calendar for additional show times.
Photo (top): Jackie Nash for Wabi Sabi's 2013 season. Photo by Jonah Hooper. Photo (left): Wabi Sabi performing at the High Museum in 2014. Photo by Kim Kenney. Photo (bottom): Wabi Sabi performing Thru by Nicole Jones. Photo by Jonah Hooper.