Want to win tights for a year?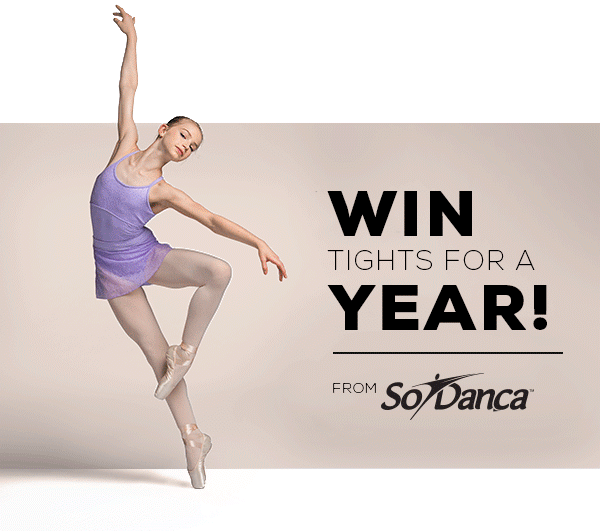 In case you haven't heard, Dance Informa and Só Dança have partnered up to offer you the Ultimate Tights Giveaway! American readers can now enter to win tights for a year! Simply head to this Entry Page to enter to win!
Super soft and made to last, Só Dança tights are comfortable and stylish! Their new run-proof tights collection offers six different styles in children and adult sizes. Plus, there are 10 color choices so you can better pick the one that suits your skin tone.
​
Susie Riefenhauser, marketing consultant for Só Dança USA, told us about the company's latest tights innovation, "Our research and development team spent over a year searching for qualities not seen before on the market."
Speaking about the new run-proof tights, she shared, "Combine durability, softness and a hold factor, and we believe our tights are pure luxury."
The final giveaway winner will be chosen on April 2, 2018. Entrants must be located in the USA. Note that a year supply of tights is defined as 24 pairs.
Enter now at https://form.jotform.com/80645404384154. Please, only one entry per person.
Head to www.sodanca.com to browse Só Dança's products. Só Dança's run-proof tights can be purchased at your local participating dance retailer.
---