Watch American Ballet Theatre Dancers Perform at Bloomingdale's Virtual Holiday Benefit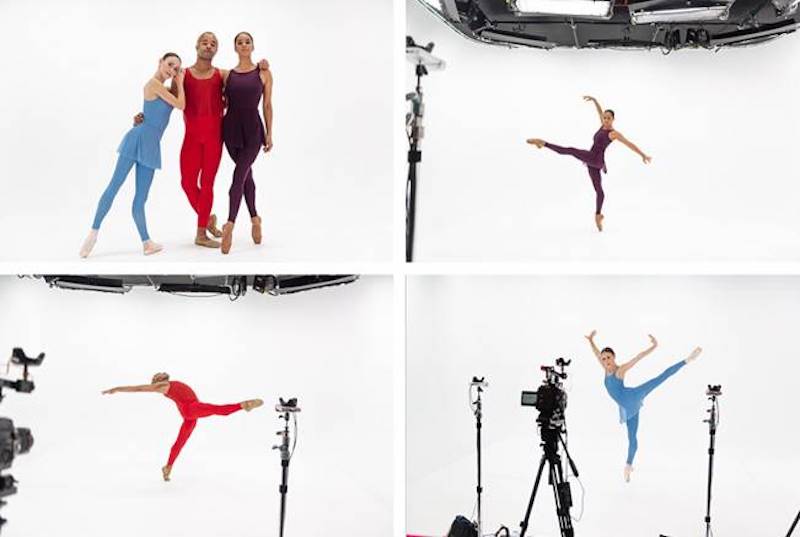 Bloomingdale's is inviting customers to register for its all-new Virtual Holiday Benefit taking place on Monday, November 23 at 7 p.m. EST. Bloomingdale's has transformed its annual iconic holiday celebrations into an innovative virtual experience, bringing the magic of a Bloomingdale's holiday to homes nationwide for the first time.
Co-hosted by comedian and actor Ali Wentworth and Bloomingdale's CEO Tony Spring from its 59th Street flagship in New York City, the Bloomingdale's Virtual Holiday Benefit will include performances from singer and songwriter Andra Day, and American Ballet Theatre dancers Misty Copeland, Skylar Brandt, and Gabe Stone Shayer, utilizing immersive technology and animation effects for a novel entertainment experience. The celebration supports the Child Mind Institute's mission to transform the lives of children and families struggling with mental health and learning disorders. Guests can register at BloomiesHoliday.Eventbrite.com and make a donation in the amount of their choice to receive access to the special holiday event, with all proceeds benefitting the Child Mind Institute.
The Virtual Holiday Benefit is a festive celebration that transforms the magic of the holidays into a digital experience filled with breathtaking virtual locations. Each performance fuses innovative motion capture technology with virtual production techniques, resulting in pieces that blend special effects with singing and dance. Andra Day's performances will take customers to virtual escapes inspired by each song, with a special rendition of the holiday classic "Winter Wonderland" in a virtual snowy landscape, and her inspiring hit "Rise Up" in an animated three dimensional montage of New York City paying tribute to the strength and perseverance of the city.
Through the magic of advanced motion capture techniques, American Ballet Theatre dancers Misty Copeland, Skylar Brandt, and Gabe Stone Shayer will morph into digital avatars, performing alongside virtual impressionistic characters inspired by Bloomingdale's "Give Happy" holiday campaign. This unique performance was choreographed by ABT soloist Gabe Stone Shayer. The Virtual Holiday Benefit will culminate in the unveiling of the Bloomingdale's iconic 59th Street flagship holiday windows.
The vital work of the Child Mind Institute is more important than ever as the organization continues to support children and families when and where they need it most during this challenging time. In the spirit of giving, Bloomingdale's customers can support the non-profit throughout the holiday season by rounding up their purchase in-store to the nearest dollar, with the difference going directly to the organization. Shoppers can also make a donation on Bloomingdales.com directly here through December 31st. This marks the 11th year Bloomingdale's has partnered with the Child Mind Institute.
Guests can register at BloomiesHoliday.Eventbrite.com