Watch the new Nureyev film trailer!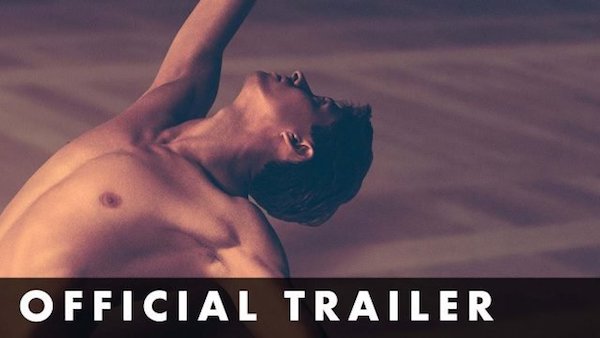 Dance history buffs! (And everyone enraptured by an intriguing story!) The official trailer has been released for the new Rudolf Nureyev movie, The White Crow. Are you tilting your head and thinking, "Wait, wasn't a film on Nureyev just released?" Yes, a fresh documentary entitled Nureyev premiered last year. But The White Crow is a completely separate project – one that zooms in on what is perhaps the most culturally and politically charged chapter in the artist's life — his 1961 defection from the Soviet Union while touring with the mighty Kirov Ballet.
The feature film was announced two years ago and is directed by Hollywood's Ralph Fiennes. Based on Julie Kavanaugh's 2007 book Nureyev: A Life, it traces Nureyev's steps, from his birth on a Siberian train to his asylum request at Paris' Le Bourget Airport. Two-time Academy Award nominated David Hare wrote the script.
In the leading role is Oleg Ivenko, a Ukrainian dancer in his acting debut. Viewing a preview of the movie, Wall Street Journal critic Joe Morgenstern called Ivenko "persuasive" in his portrayal of the great artist. As a soloist at the Tatar State Academic Opera and Ballet Theatre, which is named after Musa Dzhalil, Ivenko certainly had the dance training to perform as Nureyev on screen.
Ivenko told one publication he almost missed his chance to play this part, as his invitation initially came through social media and he thought it was spam. He said, "When in a social network I received the first invitation to the casting. I decided that it was spam and deleted it. I responded only to the second message, when they started asking for my telephone number. Only then I realized that this was true."
The trailer (watch it below) portrays the high stakes for Nureyev as he toured to Paris, with KGB agents ominously following him wherever he goes. Reportedly, Johann Kobborg, former principal at The Royal Ballet, is the project's dance consultant and choreographer, so it will be interesting to see how much dancing is actually included.
The director himself will portray revered ballet master Alexander Pushkin, the instructor from the Vaganova Academy who initially took interest in young Nureyev. Meanwhile, French actress Adèle Exarchopoulos will play French socialite Clara Saint, who helped orchestrate Nureyev's defection.
Even dance star Sergei Polunin has a part in the movie, playing Nureyev's tour roommate Yuri Soloviev. The former Royal Ballet principal has stirred up controversy lately with offensive social media rants. It led to the Paris Opéra Ballet terminating his upcoming guest appearance.
While no firm date has been revealed for The White Crow's stateside release, it's planned to be sometime this year. The movie will open in the U.K. on March 22 and in the Netherlands on April 11. It was reportedly filmed at authentic locations in France, Russia, Croatia and Serbia, like the Louvre and Sainte-Chapelle in Paris; the beautiful Palais Garnier, home of The Paris Opera; and the Mariinsky Theatre in St Petersburg. It was the first film to be allowed access to Russia's State Hermitage Museum since Russian director Alexander Sokurov's Russian Ark in 2002.