We can still dance together with these online classes and competitions this week!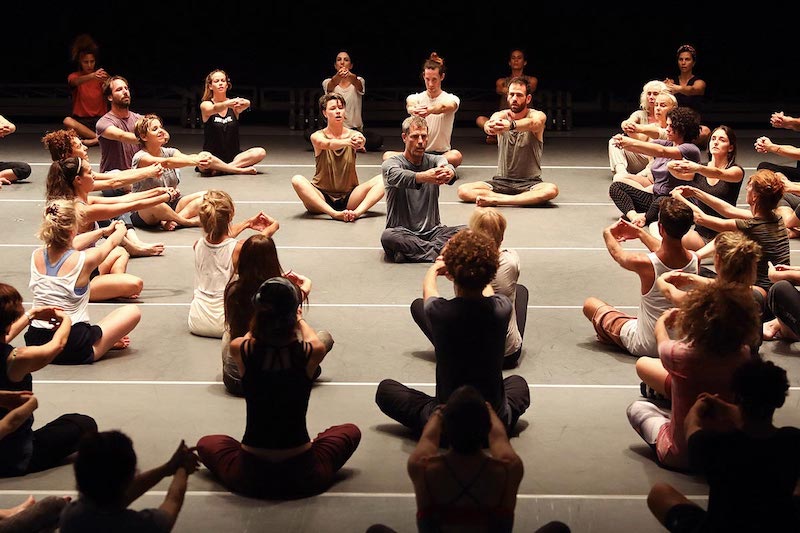 We may be apart but can still dance together! What a week ahead for taking an online dance class from the comfort of your home! We have a great list of classes to try and also some amazing virtual dance competitions to check out this week!
WHAT'S HAPPENNING IN CLASSES AND COMPETITIONS ONLINE THIS WEEK!
Veyette Virtual Ballet School (YVBS)
YVBS brings the training of world class faculty to you! Access to great teachers, intensive personal mentorship, and the experience of the professional ballet world is now available to you. No matter where you are, VVBS is there too! Why not try Miss Lauren + Mr. Francis Ballet Class 1 hour for $200.00 this week by clicking here https://www.veyettevirtualballetschool.com/what-we-do
Dupree Dance
The Virtual Movement Experience is designed to provide dance educators and instructors with a virtual based dance curriculum. This curriculum can be used to add to your own class material or to send to your dancers for an at-home instructional class. Each curriculum will vary and be available via their website under the "The Virtual Movement Experience" button. You might like to try their Jazz Fundamentals class for free this week by clicking here: https://www.dupreedance.net/the-virtual-movement-experience
Fly Dance Competition virtual convention
Check out the amazing VIRTUAL Dance Conventions happening every Saturday in May! You can register now at www.FlyDanceCompetition.com/virtual and reserve your spot now and past recordings are available at various prices by visiting here: https://www.flydancecompetition.com/pay
Heat Dance Comp classes
Time to brush up on your Horton technique? Heat Dance Studio's approach to dance is to provide phenomenal, well-rounded training in an environment that nurtures technique, commitment, determination, dedication, community, and self-awareness and confidence. For $50 per class you can choose from, Ballet, Contemporary, Hip Hop, Horton, Jazz, Majorette, and Tumbling by visiting here: https://web.heatdanceline.org/
Imagine Dance Challenge
Star Dance Alliance is providing an opportunity to celebrate all of their dance family who have been working hard during this time of uncertainty and to provide a positive space to celebrate all that dance brings to our lives by their online video submission challenge. The challenge started April 29th and registration ends May 24th so jump online now and enter by visiting here: https://www.stardancealliance.com/virtual-competition/ They also have want your throwback videos! Any video 10 years or older can be submitted by studio owners, dance teachers, and dance parents for their Rewind Division. Best of all, entering is completely free of charge! Click here to enter: https://www.stardancealliance.com/virtual-competition-rewind/
Dance NYC Facebook Live
A Facebook live conversation called Arts Educators Leading the Charge will be held on Tuesday, May 26, 2020, 5:30 p.m. – 7:00 p.m. (EST) by visiting Facebook Live. No registration required. All conversations are free and open to the public.
Confirmed Speakers are:
Ana Nery Fragoso, Director of Dance, NYC Department of Education
Kimberly Olsen, Managing Director, NYC Arts in Education Roundtable
Michelle Manzanales, Director, School of Dance, Ballet Hispánico
Traci Lester, Executive Director, National Dance Institute
Dance Revel competition shifts to virtual
Revel has an option in which your dancers can virtually compete & take class from their events in the comfort of your studios/homes – so dancers from all over the world can participate in the rescheduled cities, which you can see here https://www.dancerevel.com/tour! To participate in the competition from your dance home, REVEL will send a professional videographer to your studio to film your competition routines. Email christian@dancerevel.com for more details and fees.
Operation Tap
Operation Tap is an online forum for dancers, artists, students, teachers, choreographers and or enthusiasts of tap dancing. They have some awesome instructionalTap video's on their website that are free of charge and available now by visiting: https://www.operationtap.com/videos
Gaga classes online
Gaga are sharing 7 classes per day, 7 days a week, live-streamed from Tel Aviv and New York City. Gaga/people class is 30 minutes and Gaga/dancers class is 45 minutes. There are so many times you can choose from (see below)! Classes are given on a simple online platform, Zoom and you can register in advance for classes and donate by visiting here: Gaga classes online
Gaga/people – 9:00 A.M. (Tel Aviv time)
Gaga/people – 11:00 A.M. (Tel Aviv time)
Gaga/dancers – 2:00 P.M. (Tel Aviv time) *This class will be given by a Batsheva dancer
Gaga/people – 6:00 P.M. (Tel Aviv time)
Gaga/people – 9:00 A.M (Eastern Standard Time)
Gaga/dancers – 2:00 P.M. (Eastern Standard Time)
Gaga/people – 6:00 P.M. (Eastern Standard Time)
Image courtesy of Gaga People Online