'West Side Story' coming to Atlanta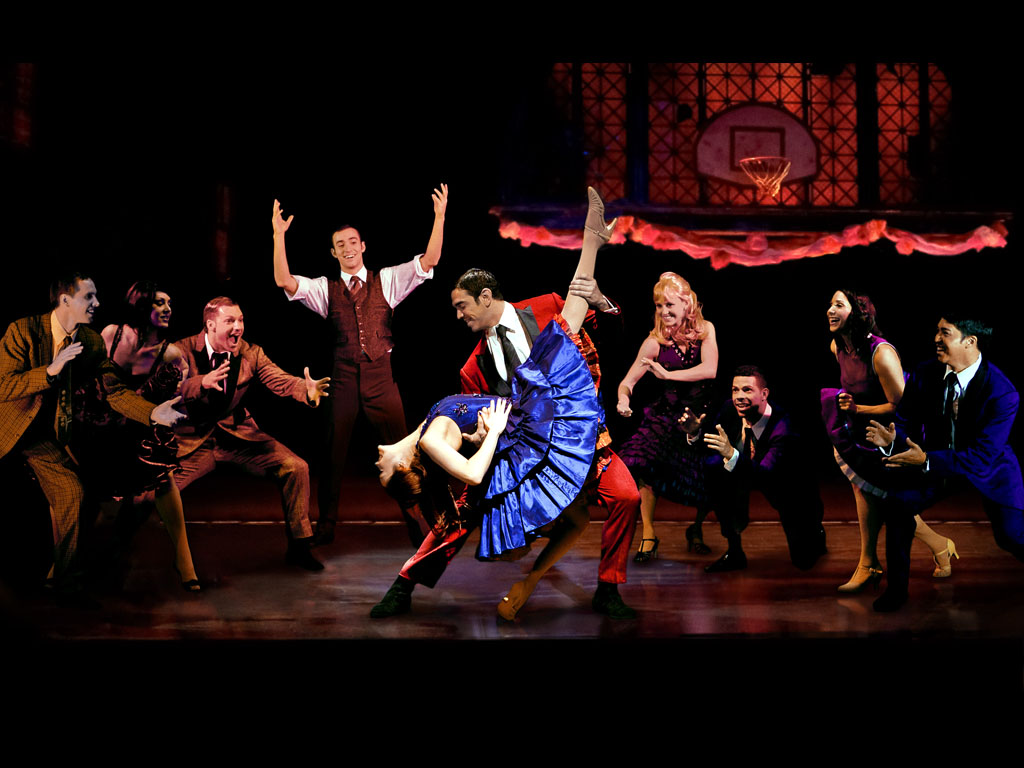 The tour of the smash hit Broadway revival of West Side Story is coming to Atlanta as part of the Gas South Broadway Series. West Side Story will open at the Cobb Energy Performing Arts Centre on Thursday, Dec. 13. All five performances of the show will benefit the United Way of Greater Atlanta.
"Gas South is proud to continue its sponsorship of the Broadway Series for a third year, helping to further enrich Atlanta's cultural offerings with nationally acclaimed performances," said Gas South President and CEO Kevin Greiner, who also serves as the 2012 campaign chairman of the United Way of Greater Atlanta. "Even more exciting, this offer allows your family to see a great show while helping those in our community who need it most."
Tony Award-winning librettist Arthur Laurents' Broadway direction is recreated for the tour by David Saint, the Associate Director on Broadway. The original Jerome Robbins choreography is reproduced by Tony Award-nominee Joey McKneely (The Boy from Oz, The Life.)
West Side Story tells the story of star-crossed lovers Tony and Maria as they struggle to rise above the hatred and intolerance that surrounds them. West Side Story soars as one of the greatest love stories of all time and remains as powerful, poignant and timely as ever. The Bernstein and Sondheim score is considered to be one of Broadway's finest and features such classics of the American musical theatre as "Something's Coming," "Tonight," "America," "I Feel Pretty" and "Somewhere."
The Associated Press says West Side Story "remains Broadway's best dance-driven musical. Five decades have not dimmed the extraordinary choreography or the score that pulsates throughout." Variety says, "The true stars of West Side Story are Jerome Robbins' graceful, endlessly expressive choreography and Leonard Bernstein's score, which still sounds bracingly modern a half-century after it was first heard. The music is a primal force."
West Side Story is written by three theatrical luminaries: two-time Tony Award winner Arthur Laurents (book) and multiple Tony and Grammy Award winners Leonard Bernstein (music) and Stephen Sondheim (lyrics) in his Broadway debut.
The musical features scenic designs by James Youmans, costumes by Tony Award nominee David C. Woolard, lighting by Tony Award winner Howell Binkley and sound design by Peter McBoyle.
Performances of West Side Story at the Cobb Energy Centre will be held Thursday, Dec. 13 thru Sunday, Dec. 16. The shows are scheduled for 8 p.m. on Thursday, Dec. 13 thru Saturday, Dec. 15 with 2 p.m. matinees on both Saturday, Dec.15 and Sunday, Dec.16.
Tickets are priced from $22 – $63 plus service charges and are available at the Centre's Bank of North Georgia Box Office, all Ticketmaster outlet locations, Ticketmaster.com or via phone at 800-745-3000. Purchasers using the code "UNITED" will save $5 off the ticket price as well as a $5 donation will go to United Way of Greater Atlanta.
The box office, located at 2800 Cobb Galleria Parkway, Atlanta, is open Monday thru Friday 10 a.m. – 6 p.m. and Saturday 10 a.m. – 2 p.m.
For more information, visit www.gas-southbroadwayseries.com.
Photo: West Side Story. Photo courtesy of the Gas South Broadway Series.