What's happening in virtual dance this week?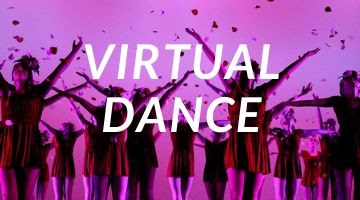 ONLINE CLASSES AND EVENTS

Dancers, what virtual classes will you take this week? There's so many to choose from, as well as online talks and performances. Although we still can't get into the studio, there's no excuse not to expand our horizons and try something new, online in the comfort of our homes. Here's some great options this week:
Floor Barre with UK based Ballet Dancer Kim Amundsen
Kim Amundsen PDTD, is a lecturer of dance Trinity Laban Conservetoire of Music and Dance.
Kim is a Boris kniaseff Floor Barre Coach who teaches Boris Kniaseff (BK) based Floor Barre technique with the influence of ballet moves. The class is taught online every Wednesday and Saturday 12:00-13:00 BST. You can find the class on Facebook live :https://www.facebook.com/BarreATerre/ and Instagram live: insragram.com/kimbo74 and it's a £15 donation by visiting Paypal.me/kimamundsen
Ballet with UK Dance Company E33
E33 Dance Company offer company class every Friday morning 10.30am-12 (UK time.) This class is ideally for intermediate dancers and above with some previous ballet experience. Director Rachel Riveros gives clear explanations ensuring your core, inner thighs, legs and feet are worked to the max! They are a body, mind and soul company focusing on the holistic wellbeing of the individual. To find out more visit: https://www.facebook.com/E33-Dance-Company-255060991297502/
Rockettes give free classes
The Rockettes have started offering free, live weekly fitness and dance classes on the official Instagram (@therockettes). All of the classes they've posted to date (and some fun mashups of fan videos!) are at the below link: https://www.dropbox.com/sh/t1o20egnftsjkng/AABGhP7iyLBn1nlw2gCnZ5Toa?dl=0
Countertechnique online classes
Countertechnique online classes are a great way to stay connected to your local community, whilst also allowing you to take class with dancers and Countertechnique teachers from around the world. All classes can be attended for free, but please consider supporting our teacher community with a donation in USD, EUR or AUD. The full schedule and registration links will continue to be posted on this page: https://www.countertechnique.com/online/
Announcing NW Dance Project's At-Home Virtual Class Series!
Dance with award-winning company artists from their homes. Explore the At-Home Class Series for dancers of ages 4 through adult. All levels welcome! You need to register at least 30 minutes before class starts, and check your email for a confirmation and link to their Zoom conference. For further information visit them: here

Adult At-Home Extension Videos
Released 24 hours after each live Zoom class, these 20-minute videos provide additional in-depth instruction from your teaching artists. Extension Videos allow you to revisit material and concepts covered in live Zoom classes. View on your own time to memorize warm-ups, understand common corrections, and review your favorite combinations. Videos are available for unlimited viewing 7 days after each release date. You do not need to take the live Zoom class to purchase Extension Videos! Begin by visiting https://register.nwdanceproject.org/ to find to more!
Hedwig Dances VIRTUAL DANCE CLASSES for All Levels of Expertise!
Beginning May 4th energetic company members Olivia Gonzalez, Jessie Gutierrez, and Rigo Saura will launch 4 weeks of classes, running through May 27th. Each day's class is only $5 with the option to donate an additional amount in support of Hedwig Dances, to help sustain and celebrate the Company in their 35th Anniversary year! More information at their website HedwigDances.com
Classes include
Olivia leads AFRO-CUBAN for All Levels
Mondays 10:30am-11:30am CDT;
Jessie leads SALSA for All Levels
Tuesdays 12pm-1pm CDT;
Rigo leads MODERN for Intermediate to Advanced dancers
Wednesday 1pm-2pm CDT
Dance Workshop with Deborah Lohse
Lincoln Center Teaching Artist Deborah Lohse uses her background as a professional dancer and choreographer in this easy-to-follow dance class for children and families. You can watch the workshop HERE. Don't miss the class on Thursday, May 14 at 2:00 pm ET. For more information, visit LincolnCenter.org.
Welcome to Virtual Steps On Broadway!
Steps on Broadway invites you to enjoy online live-streamed training from their talented faculty. With Virtual Steps you can take class anywhere in the world. All class times are in Eastern Time (New York). A single online class is $12. For more information visit: VIEW SCHEDULE
Works & Process at the Guggenheim Announces Virtual Commissions
To financially support artists and nurture their creative process during these challenging times, Works & Process, the performing arts series at the Guggenheim, announces Works & Process Virtual Commissions. With the generosity of the board, Works & Process will grant $40,000 in commissioning funds to artists who have been featured at Works & Process. Artists from a wide variety of genres have been commissioned to create new works, less than 5 minutes long, while observing social distancing guidelines, that will premiere on Facebook, Instagram and YouTube (@worksandprocess) every Sunday and Monday at 7:30pm starting on April 19: visit https://www.youtube.com/playlist?list=PLJ08rQmWB63RFC3avQF-nDsneUXLrUd4X for more information.
The Nai-Ni Chen Dance Company invites dancers around the world
In the midst of the COVID-19 crisis, the Nai-Ni Chen Dance Company keeps its dancers in shape by conducting regular Company Classes online from Nai-Ni and Company dancers' living rooms using Zoom. The Nai-Ni Chen Dance Company invites dancers around the world to join the Company each weekday at noon for a free one-hour Company Class. Interested dancers can join the class by registering on Nai-Ni Chen Dance Company's website: http://nainichen.org/company-class.