WILD Dance Intensive tours 1-day experience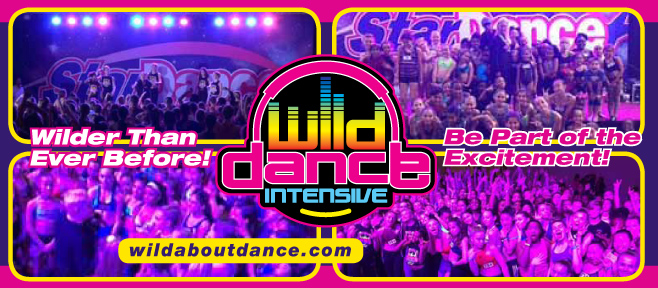 WILD Dance Intensive is bringing its affordable, one-day, high-energy dance experience to eight cities this fall! Presenting classes in all disciplines, WILD will motivate your students and present them with engaging, fun choreography.
The faculty includes industry influencers like Marinda Davis, Ade Obayomi, Jill Wolins, Frankie Zulferino, Pamela Yasutake, Elijah Morton, Justin Lewis, Casey Askew and Zachary Heller. Special guests include Tina Landon, Casie Goshow and Megan "Megz" Alfonso.
The 2018 Tour will kick off in Buffalo, NY on October 7, and then will come to Long Island, NY; Atlantic City, NJ; Cleveland, OH; Meadowlands, NJ; Orlando, FL; Detroit, MI and Washington, DC.
Last year, Co-Director Lindsey Pleasants sat down to talk to Dance Informa about WILD. When reflecting on what their events are like, she said, "Our faculty is down in the mix with the dancers by dancing alongside them and motivating them to reach their absolute potential. Our atmosphere allows for dancers to focus on perfecting their craft and expanding what they already know without the pressure of competition."
For more information on WILD, head to www.wildaboutdance.com. Read up on WILD in Dance Informa here.
To learn more about other dance competitions and conventions happening all across North America, check out Dance Informa's 2018-19 Dance Competition & Convention Guide.