Win Tickets to Capezio Anniversary Gala!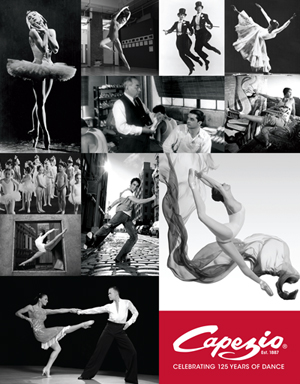 Capezio celebrates 125 years in 2012 with a one night only special show on Monday, April 23 at New York City Center. Conceived and directed by Ann Marie DeAngelo, the Anniversary Gala will be a glorious production highlighting some of the magical history of Capezio with numerous dance legends and stars of stage and screen saluting the milestone. The best of the best in American dance and entertainment will be presented, reflecting on Capezio's integral role in the history of dance and entertainment in America and abroad. The program of dance and song will present numerous genres, styles and mediums of performance.
Click below to see how you can Win tickets to this event!