Winifred Haun & Dancers to hold Auditions in September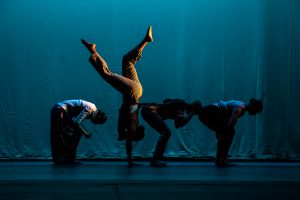 Winifred Haun & Dancers will hold an Audition for male and female dancers on Sunday, September 15 at the Lou Conte Dance Studio at Hubbard St. Dance Center in Jackson, Chicago. The Company seeks dancers for the September 16 through May 30 contract period. The contract includes Company Class, rehearsal & performance pay, and possible teaching opportunities.
Qualified candidates will need to possess a strong technical background in ballet, modern and/or contemporary techniques and also have professional performing experience. Dancers will also need to be available for rehearsals on Mondays and Wednesdays from 9:30am to 1:00pm & occasional Fridays.
Winifred Haun & Dancers is a Chicago & Oak Park based contemporary dance company led by award winning dancer and choreographer, Winifred Haun. Featured in the Chicago Reader, the Chicago Tribune, Huffington Post and WBEZ Radio, the Company has performed at many prestigious venues nationally and internationally. The Company is also the recipient of a 2015 MacArthur Foundation award.
More Audition Details are available at: http://www.winifredhaun.org/events/auditions/
More info about Winifred Haun & Dancers: www.WinifredHaun.org
Image courtesy of Winifred Haun