World Premiere of Gabrielle Lamb's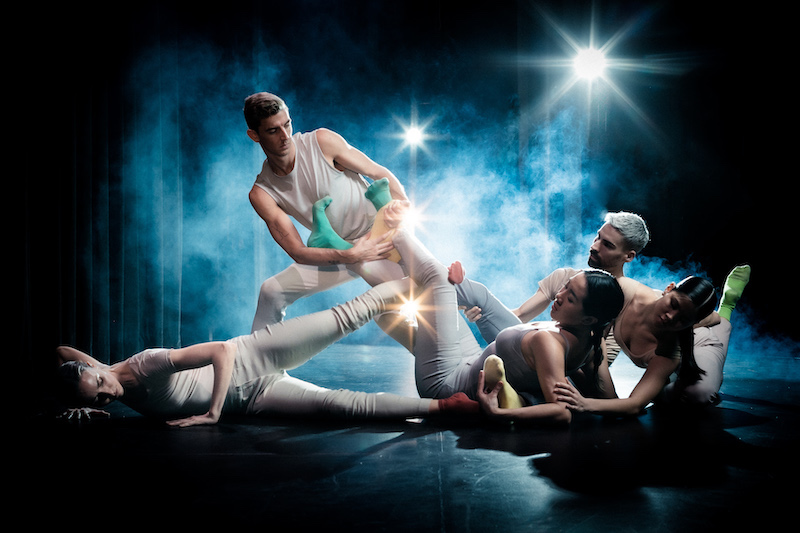 The CUNY Dance Initiative and John Jay College, in collaboration with Pigeonwing Dance, present the World Premiere of Gabrielle Lamb's Plexus (a Work in Knots) on Friday, February 7 2020, at the Gerald W. Lynch Theater at John Jay College, 524 W. 59th Street, NYC.
In Plexus (a Work in Knots), Princess Grace Award winning choreographer Gabrielle Lamb creates a complex ecosystem of interdependent bodies, a mysterious network of fluctuating loyalties built upon an unsteady balance of power. This world premiere is performed by the seven members of Pigeonwing Dance – Lamb's own NYC-based company – and set to a commissioned electroacoustic score from composer James Budinich that mixes traditional instruments with sounds from found objects.
"Plexus explores and embodies the importance of interdependence," said Lamb. "Western culture has traditionally prized individuality, encouraging humans to sever our obligations to each other—then further dividing us into a separate body and mind. This work reintegrates body and mind, then coordinates multiple bodies as linked, interlocking parts of a larger whole."
Plexus (a Work in Knots)features lighting design by Barry Steele and costumes by Christine Darch, and is performed by Cody Berkeley, Robin Cantrell, Giovanna Gamna, Tiffany Mangulabnan, Patrick O'Brien, Victoria Sames, Kailei Sin.
"This was full-body dancing, not in an aggressive sense but in that every limb and finger and eyelash of every dancer was engaged in expression."
For more information, and a schedule of events, please visit www.GeraldWLynchTheater.com
Photo courtesy of Pigeonwing Dance Photo by Charles Roussel