Yanis Marshall classes begin soon at BDC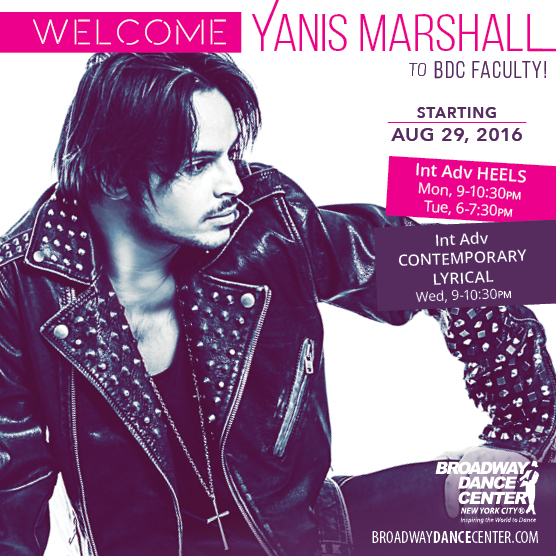 Yanis Marshall, a 2014 Britain's Got Talent finalist, can often be found touring the world teaching and performing in countries like Mexico, Argentina, Brazil, Canada, China, Russia, England and France. But now New Yorkers can rejoice as its been announced that Marshall will be teaching three weekly classes at Broadway Dance Center beginning Monday, August 29.
Marshall, who has appeared on the French version of Dancing with the Stars as an artistic coach, will lead an Intermediate Advanced Heels class on Mondays at 9 pm and Tuesdays at 6 pm. He'll also lead an Intermediate Advanced Contemporary/Lyrical class on Wednesdays at 9 pm.
The YouTube sensation has also choreographed for Ukraine's So You Think You Can Dance and for Cirque du Soleil's Zumanity show in Las Vegas.
He's known for his intricate and fun heels choreography, which can be seen in his viral videos that have even been shared by artists such as Beyoncé, Ciara, Natalia Kills and Ariana Grande.
For more information, visit www.broadwaydancecenter.com.