Youth Protection Advocates in Dance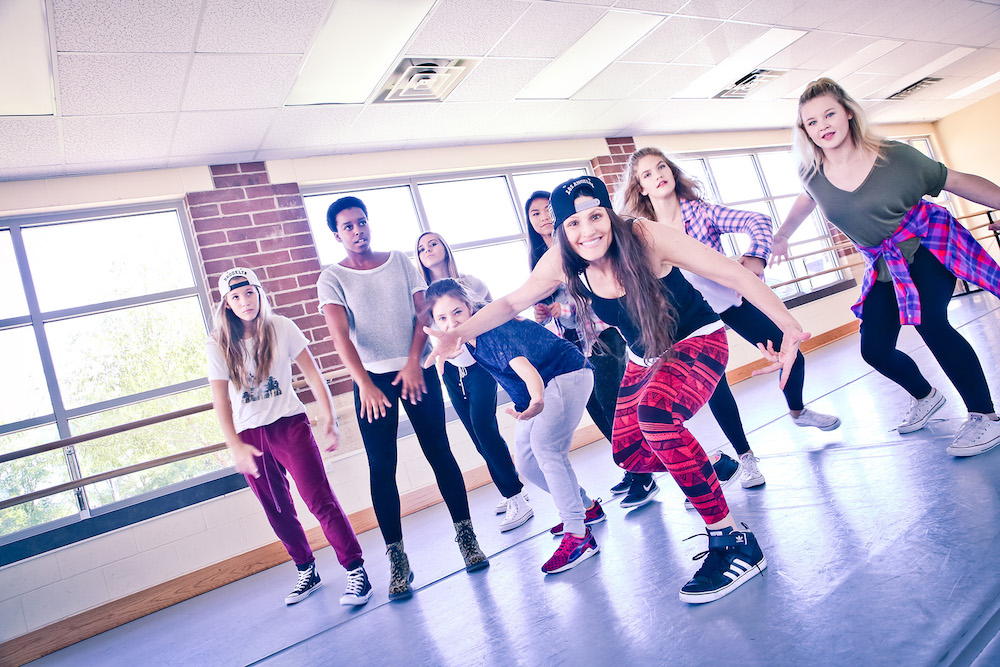 Dance activist and educator Leslie Scott founded her non-profit organization Youth Protection Advocates in Dance (YPAD) to help end the exploitation of children in dance. YPAD, which is now made up of a highly-educated and esteemed Advisory Panel and a global community of members, seeks to address three forms of exploitation: sexual abuse, hyper-sexualization, and all inappropriate physical exertions that lead to unnecessary injuries.
When speaking with Scott about why she started YPAD, she explains that it was really instigated by her personal transformation. As a professional dancer, she enjoyed a successful career – working with celebrities like Beyoncé, being featured in special events like The Carnival's Choreographer's Ball more than 20 times, acting as a hip-hop dance competition judge, earning the title of a certified life coach, launching her own clothing line, and serving as a dance teacher for 27 years (visiting 22 countries and 48 states in that time.) Yet, as she was dancing as an adult in Hollywood she was participating in what YPAD Advisory Panel Member Dr. Tomi-Ann Roberts coined as "self-sexualizing." She found herself changing her music to be more sexualized because she realized this led to larger class attendance.
"There came a point where I started realizing that even though I was booked around the world and I was well known, I was miserable," Scott shared. "I had to really look and see how this was affecting my self-esteem and my body image…"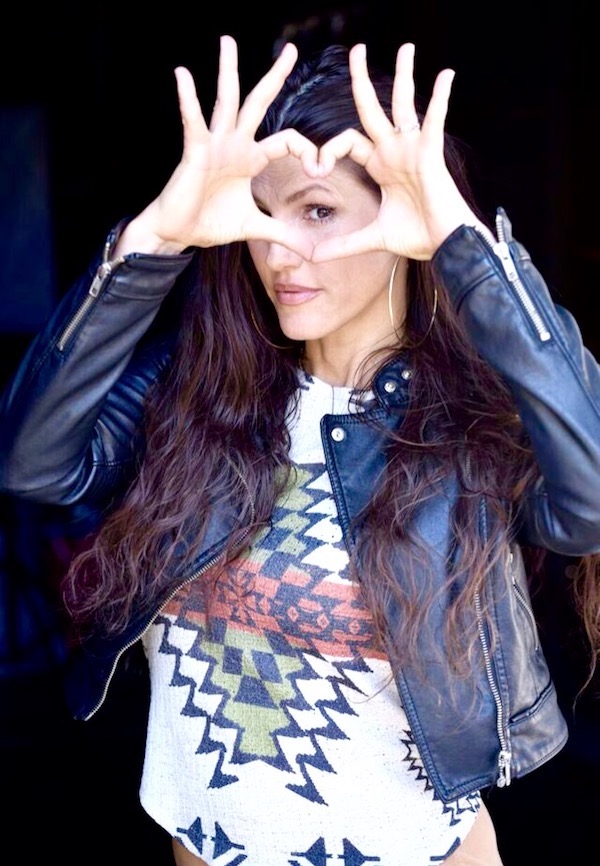 "Plus there was the battle of teaching young kids from across the country – children who were traveling to L.A. to take my class that was really only meant for adults," she added. "I didn't feel comfortable teaching them to explicit music and with these sexualized movements. After that, I had an epiphany. Coming out on the other side of this, I realized how damaging this side of the industry had been to me as an adult dancer and started to see how it was really affecting youth."
Once her eyes were opened, Scott said she started hearing more and more stories about kids and teens being negatively affected by this hyper-sexualized culture.
"As an adult leader, educator and a female in the industry, I decided I wanted to use my platform in a completely different way. As I started to do that, it felt so satisfying and so amazing," she said.
So she founded YPAD with the ultimate goal of keeping youth "happy, healthy and safe in dance." The mission is to build empowered dance communities through education and activism and to stop all exploitation of children in performing arts. Scott initially launched YPAD under her social justice and outreach-driven EDIFY Movement, which leads groups of young dancers to teach creative arts at local shelters and orphanages in Mexico and Africa. However, YPAD is now the leading organization and EDIFY is under it as its Outreach Division.
In its short history, YPAD has already produced various free online resources for dancers, teachers, studio owners, choreographers and parents. The nonprofit offers its extensive YPAD Standards, Recommendations and Suggestions Handbook. Plus, its Resource Page covers tough topics like Research on the Sexualization of Dance, Music Messaging, Internet Safety, Social Media Usage, Dance Attire, Sex Abuse and Proper Nutrition.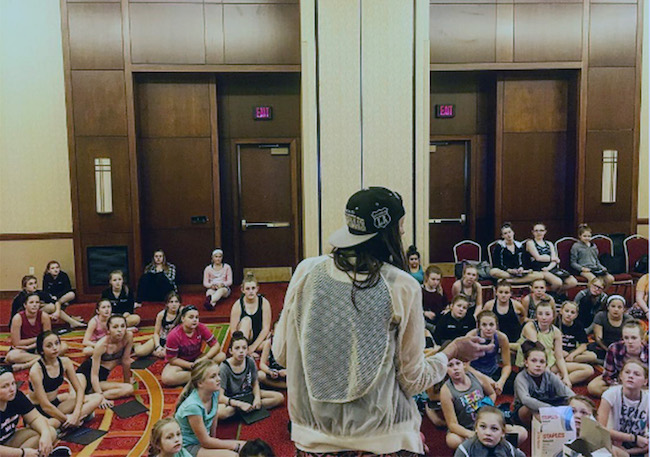 YPAD also offers in-person Interactive Seminars for dance teachers and competition judges and for parents/caretakers, plus seminars or retreats on taking a "Mindful Social Media Fast" and embracing self-advocacy and empowerment. Furthermore, there are three options of Dance Workshops: Holistic Hip-Hop; Let Music Be Your GPS (addressing musicality); and Performance Technique (the difference between dancing to impress and dancing to inspire.) A newer YPAD initiative is Big Brothers in Dance, an anti-bullying campaign and mentorship program.
When asked how people can get involved, Scott said, "The immediate way to take action is to become a member. We are a 501c3 and our membership fees help us continue to advocate, train and reach out to the dance industry… But for those who might not want to become a member just yet, I would suggest they still take a look at all our free resources. Just dive into our website and watch our educational videos and share them with other teachers or parents."
She added, "Of course, certification is another major way to be involved. We really have basically created a YPAD University with our certification program. We have 12 faculty members that represent so many educational backgrounds, and all of them are teaching the latest research and helping you learn about many crucial topics."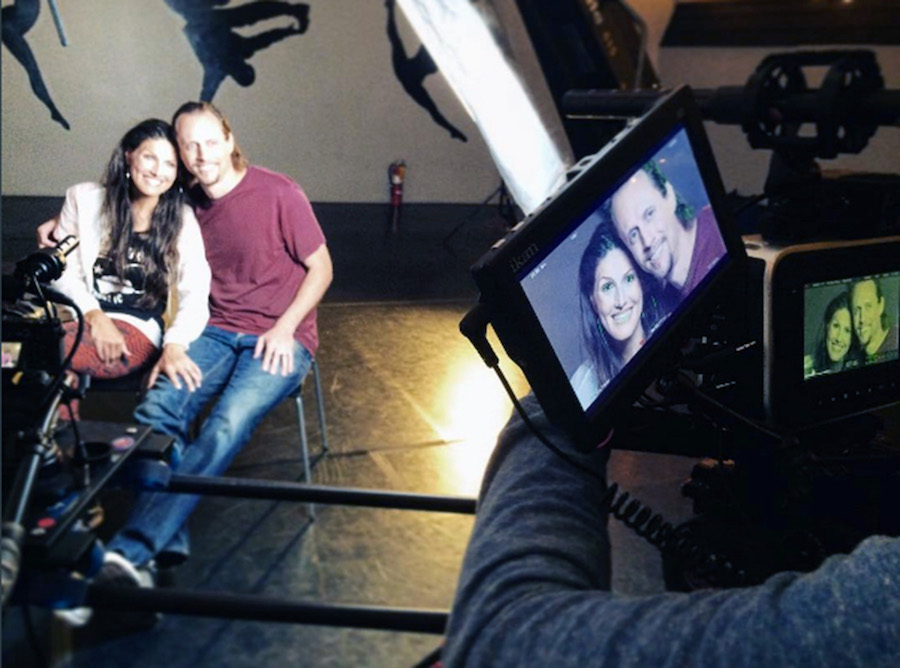 YPAD's pioneering Certification Program is designed for "all individuals who have influence over children in dance." Industry experts, Ph.D. specialists and dance leaders discuss the emotional, physical and sexual safety of youth in all dance environments.
By completing the certification, participants are listed as YPAD Certified on the website and are able to post the Certified Seal proudly in their studios and/or classrooms, on their website and all marketing materials.
For more information on YPAD, visit www.ypad4change.org.
Be on the lookout for a new monthly magazine column that will tackle tough industry issues in collaboration with YPAD experts!
Photos (from top down): Leslie Scott with student dancers; Scott's headshot; Scott teaching on behalf of YPAD at an expo; and Scott with her husband, Joseph, being filmed. All photos courtesy of YPAD.