YPAD now offering Online Certification Course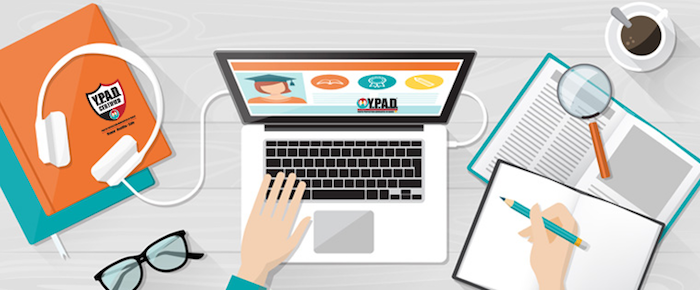 Youth Protection Advocates in Dance (YPAD) recently announced that its pioneering Certification Program is now available as an online, self-driven training course!
Hundreds of dance educators and dozens of dance studios and organizations now have the distinct honor of being YPAD Certified. This means that all of their staff are background checked, their core staff are CPR Certified, that they have agreed to an artistic code of conduct, and either in-person or online they have gone through YPAD's extensive training on the emotional, physical and sexual safety of our youth in dance. (Visit ypad4change.org/certified to see the current list of Certified Professionals, Studios and Organizations.)
Dance studios, choreographers, dance educators, judges, costume companies, competitions, conventions, dance-related organizations and dance parents can all take part in this amazing education.
Certification covers topics like Brain Development of Youth, Body Image, Nutrition, Eating Disorders, Bullying, Media Safety, Healthy Social Media Management, Sexualization and Objectification, Appropriate Artistic Choices, Psychology of Injury, Sex-Abuse/Exploitation, Conflict Management, Hiring and Engaging Dance Professionals, Marketing and Branding as YPAD Certified – and much more!
The YPAD Certification is available for individuals, studios and organizations in the United States, Canada and Australia.
The course is facilitated by YPAD Founder Leslie Scott and many specialists from the YPAD Advisory Panel. The chapters and modules are easy to read and process. There is final test at the end of the course to ensure complete understanding, and practice tests are provided at the end of each module to prepare.
"Our online platform is designed for you to be able to complete your Certification training at your convenience!" said YPAD Co-Director Joseph Zanovitch.
He said the most valuable aspect of becoming YPAD Certified is joining the YPAD Certified family. "This means you are supported by evidence-based facts and research on the best practices while working with youth. After you have completed the training, your relationship with YPAD has just begun! You will have the opportunity to access specialists on the emotional, physical and sexual safety of youth through our YPAD Consultant Group. These industry experts are available to help you navigate any scenario you may face with one-on-one support and guidance."
To sign up for the course, you must first visit ypad4change.org/certification and fill out an assessment form that goes over all the details of the education. After that you will receive an email with all the details to sign up.
YPAD is a non-profit organization dedicated to building empowered dance communities and keeping youth happy, healthy and safe in all dance environments. YPAD's focus is on providing dance leaders and dance parents with the support, evidence based education, tools and resources they need to make healthy choices in dance environment and the world. Head to www.ypad4change.org for more information.
---