Celebrate National Tap Dance Day in 2017!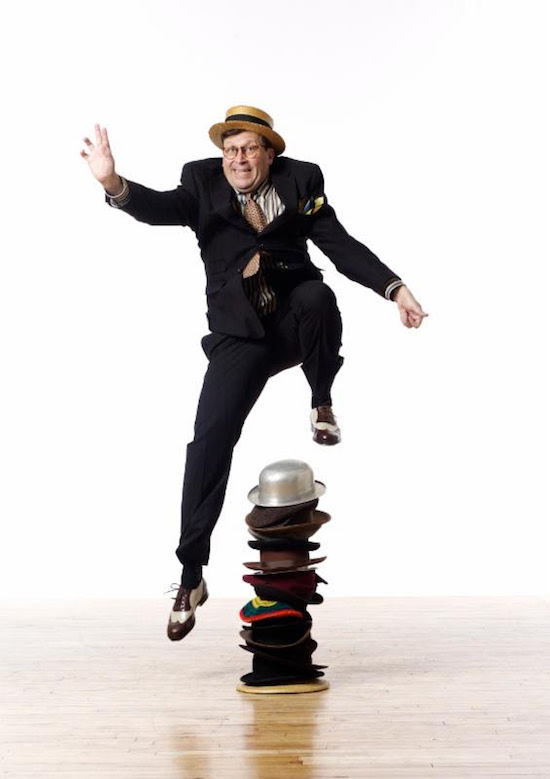 National Tap Dance Day is back on May 25! This commemorative event officially began in 1989 when the 101st United States Congress passed the law. Now it is celebrated across the world in various events, large and small. Tap dance enthusiasts, students and professionals are encouraged to come together to recognize the art form on what is historic tapper Bill "Bojangles" Robinson's birthday.
Below is a short list of a few performances, workshops and opportunities happening across America. Be sure to check with your local dance companies and organizations to see if they are hosting any events or know of a tap celebration taking place in your town.
Learn more about the history of National Tap Dance Day at www.tapdanceday.org.
New York City: Tap Attack on Sunday, May 21 from 1-2 p.m.
American Tap Dance Foundation (ATDF) Artistic Director Tony Waag will host free public performances by ATDF Adult and Youth Program students. Plus, the Tap City Youth Ensemble and various special guests from the professional tap dance community will perform. Festivities will take place at Hudson River Park at Pier 45, located at Christopher Street and Hudson River.
Chicago: STOMPING GROUNDS on Wednesday, May 24 from 6-7:30 p.m.
STOMPING GROUNDS, a free performance series produced by Chicago Human Rhythm Project (CHRP) every spring, arrives at the Garfield Park Conservatory for a set of free performances by CHRP, Ensemble Español Spanish Dance Theater and Mexican Folkloric Dance Company.
Allentown, PA: Tap Master Classes and Showcases on May 20 and 21
Tap Ties will host its 12th Annual National Tap Dance Day Celebration on Saturday and Sunday, May 20 and 21 at Cedar Crest College. Terrific teachers like Germaine Salsberg, Barbara Duffy, Susan Hebach, Karen Callaway Williams, Robert Burden Jr, Rochelle Haynes and Corinne Karon will lead master classes in Steinbright Hall. Each day will end with a Performance Showcase in Samuels Theater. Register here.
Fort Worth, TX: Arts Fifth Avenue Celebration on May 25 at 7 p.m.
Arts Fifth Avenue in Forth Worth will host its 28th Annual National Tap Dance Day Celebration, featuring free performances on an outdoor stage, pre-show music, a raffle for a brand new bike, a silent auction, food, beverages and more.
Portland, OR: PDX Celebration on Saturday, May 20 from 10 a.m.
Study with Northwest tap artists, including special guest Terry Brock, who has shared the stage with legendary dancers like Gregory Hines. She has created repertory and appeared with major symphonies. She has collaborated with Mercer Ellington in a tribute to his father, Duke, and is the conservator of the late great Eleanor Powell's choreography. Plus, she often appears at worldwide tap festivals and is the Ambassador of Tap in conjunction with the U.S. Embassy in Prague, CZ.
Anywhere: Flash Mobs for National Dance Week Foundation Contest
Organize and perform your own tap dance flash mob with your friends or students in your town during the month of May. Then submit a video of your performance to the National Dance Week Foundation to enter their contest. Find out more here.
Photo: Tony Waag. Photo by Lois Greenfield.